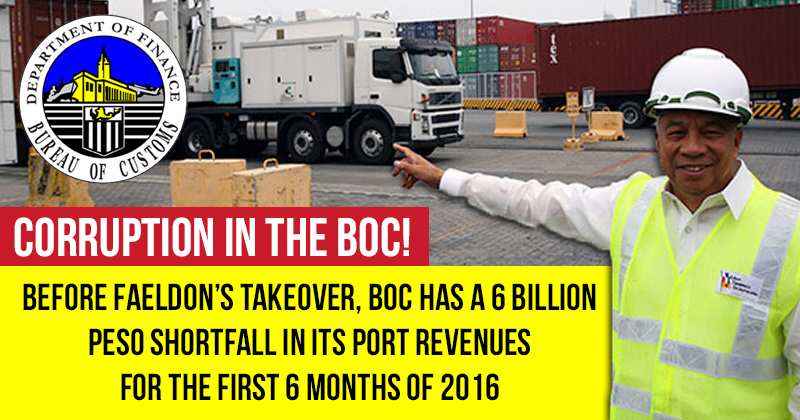 The Bureau of Customs (BOC) has been plagued by corruption. Before Nicanor Faeldon's take over as the BOC Chief two months ago, the BOC has recorded a massive P50 Billion shortfall of revenue in the first six months of 2016, P6 Billion of which are coming from regional ports under the jurisdiction of the BOC.
Below is the data of the revenue shortfall that has been gathered in the first six months of 2016, having the DOC still under its previous chief, Alberto Lina.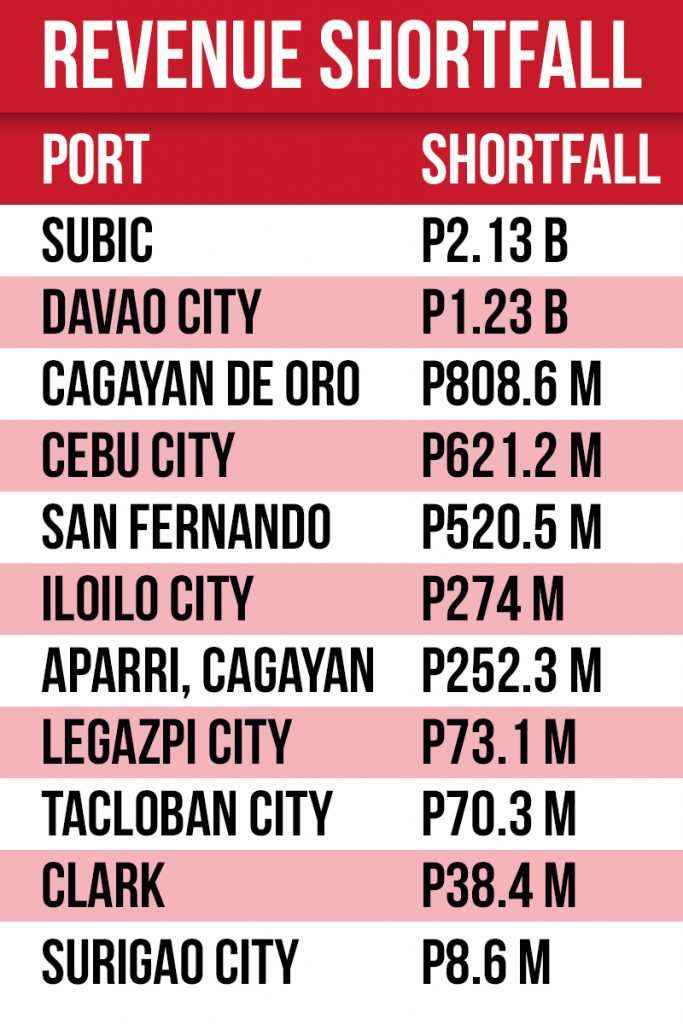 For the month of April and May, all ports under the BOC, aside the port of Zamboanga, have fallen short of their target revenues.
It has been seen that the BOC, while under Lina, has just collected P190.3 Billion out of its P238.3 Billion target.
It was in June where President Duterte mentioned the DOC, along with the Bureau of Internal Revenue (BIR) and the Land Transportation Office (LTO) as the most corrupt agencies in the country
In July, Nicanor Faeldon was named as the new BOC secretary replacing Lina. The President said in a statement, "I already have the raw information on corrupt BOC officials but I still have to validate it. I hope Faeldon would do his thing and stop corruption in Customs."
Taking action to this problem, the office of the DOC in Cagayan de Oro City has been working hand in hand with the Philippine Drug Enforcement Agency (PDEA) to prevent the corruption in Northern Mindanao.
PDEA agents placed K-9 units in this area to prevent illegal smuggling of goods and drug trade to help the government raise its revenues.