Mga higala! Are you looking for a place that's fit for meetings, family bondings, and weekend barkada getaway relaxations? Then one of the many resorts in Laguindingan is perfect for you!
The STARMAC RESORT-MGC. We noticed this particular resort when it was posted by a netizen named Ryann Gallego and recently went viral.
The place is said to originally be a private rest house but was renovated into a resort over the past few years. Now, it's already one of the most amazing resorts in Laguindingan, complete with its unique features and great accommodation services.
Starmac Resort-MGC is a truly wonderful place with the perfect blend of fresh air, amazing sceneries, and a relaxing atmosphere in an exclusive and non-crowded location.
And if you're already thinking that you can't afford to visit this resort, don't worry! It has one of the most budget-friendly prices in Northern Mindanao. They even offer various packages for conferences, family celebrations, and barkada reunions.
Below is the price range for their accommodation and other services: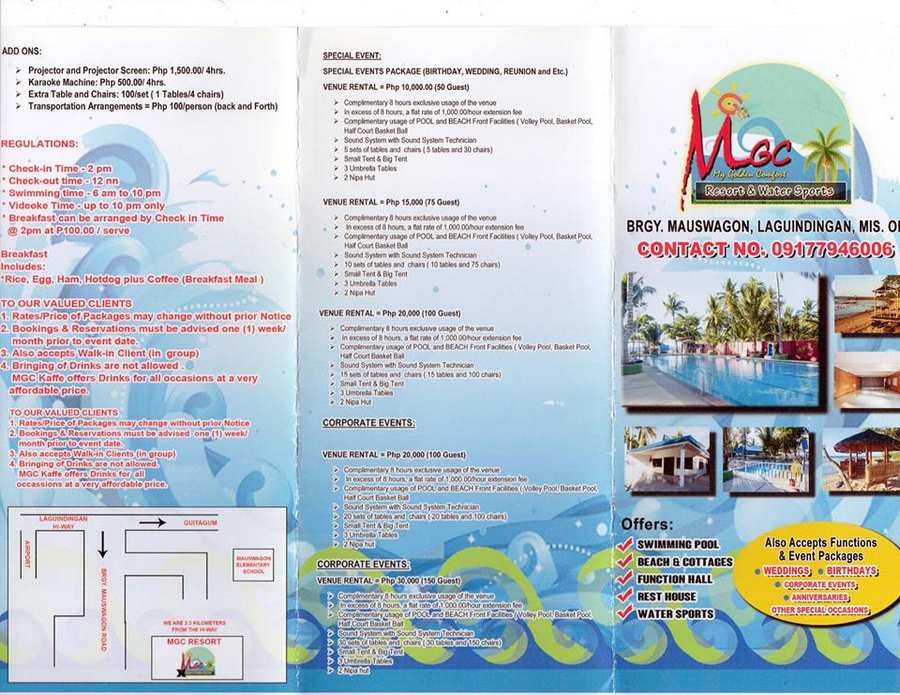 Starmac Resort-MGC is currently located at Mauswagon, Laguindingan, Misamis Oriental. Check the map:
For reservations and other inquiries, you may contact them thru their Facebook page- Starmac Resort-MGC or call them with their number- 0917 794 6006
For now, gaze at their amazing photos below:
Amazing poolside view, perfect for relaxation.
*All resort photos are taken by Ryann Gallego