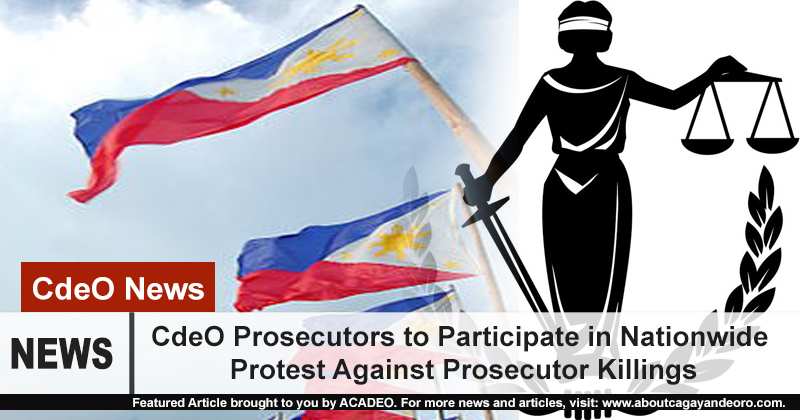 Prosecutors and support staff of the State of the Northern Mindanao Regional Prosecutor's Office in Cagayan de Oro City will be wearing black on Friday, October 6, to show their support for the "Black Friday" protest which will be held simultaneously at different places throughout the Philippines.
In an article by Sunstar Cagayan de Oro, Regional State Prosecutor Merlynn Uy said that the protest is a way for legal practitioners to express their "solidarity and grief" against the many killings of prosecutors in the country.
The protest is formalized by Justice Secretary Vitaliano Aguirre's issuance of the Memorandum Circular No. 57 which allows prosecutors and support staff of the Department of Justice National Prosecution Service to wear anything black on Friday requested of the Prosecutors League of the Philippines.
Uy said that the prosecutors in Northern Mindanao are somehow affected by the nationwide killings citing cases of the murder of a provincial prosecutor in Lanao del Norte and other parts of Mindanao.
Uy added that despite the existence of 83 prosecutors and 72 support staff, there is still a need to address the 46 percent vacancy rate for prosecutor positions in the whole region.