Hundreds of entries from local government units (LGU's), municipality and barangay entries have participated to vye for the 2017 Galing Pook Award and it is with pride and joy that our city, Cagayan de Oro City was awarded for as one of the most prominent local government in the country.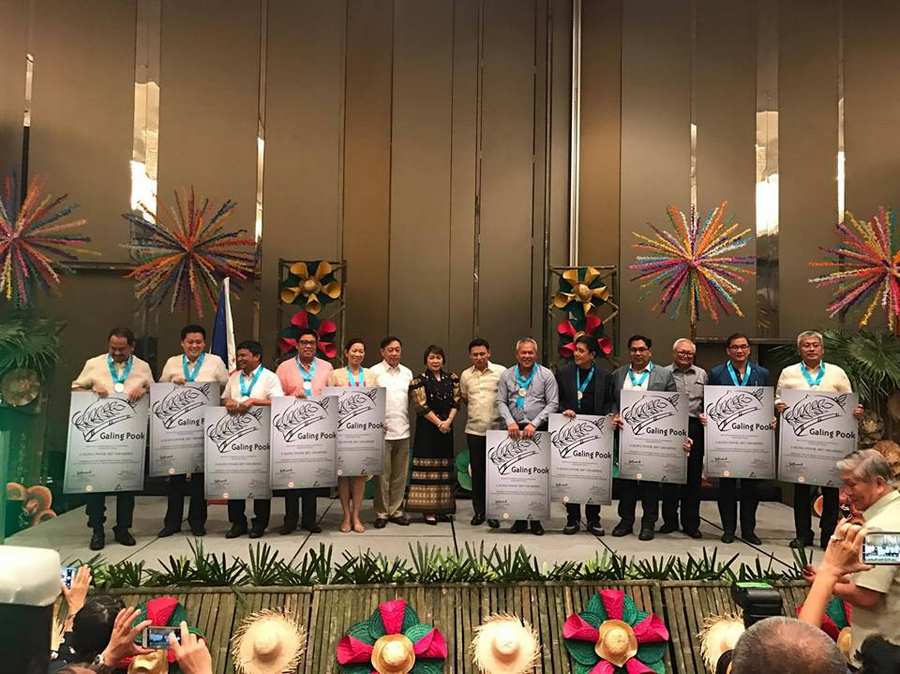 With 158 entries, Cagayan de Oro City shares the 2017 Galing Pook Award with nine other LGUs.
CdeO, in general, along with the city's representative Honorable Mayor Oscar Moreno showcased genuine people empowerment during the wake of Typhoon Sendong in 2011 entitled "Rising Up from the Mud". The presentation depicted unity between the city administration and the community to overcome and to rebuild the city after the aftermath of the catastrophe.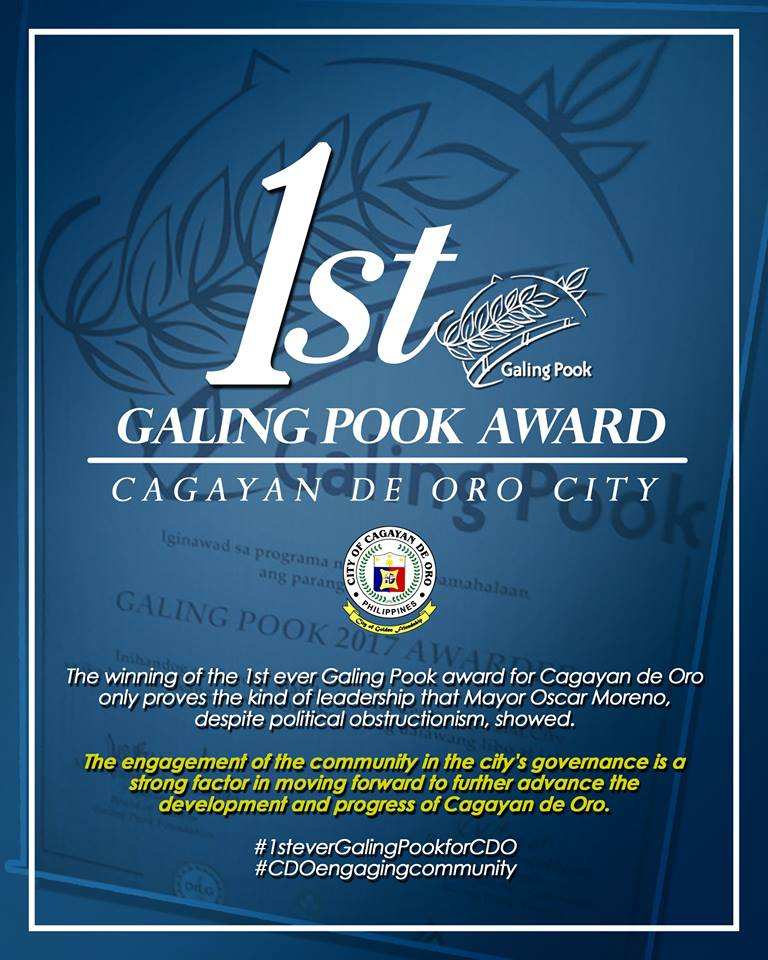 The Galing Pook Awards was launched on October 21, 1993, as a pioneering program to search and to recognize innovative practices by local government units. Awardees of Galing Pook are important advocates in inspiring other local governments to introduce innovative practices and provide a fertile environment for the replication of successful reforms.
This is the first time that Cagayan de Oro City became a Galing Pook Awardee under the leadership of Moreno despite all the controversies his administration is facing.
It could be remembered that Misamis Oriental bagged a previous Galing Pook Award under the administration of Moreno when he was still the governor of the province. It for his administration's peacebuilding efforts in Sitio Lantad and its strategic innovations in the provincial government hospitals.