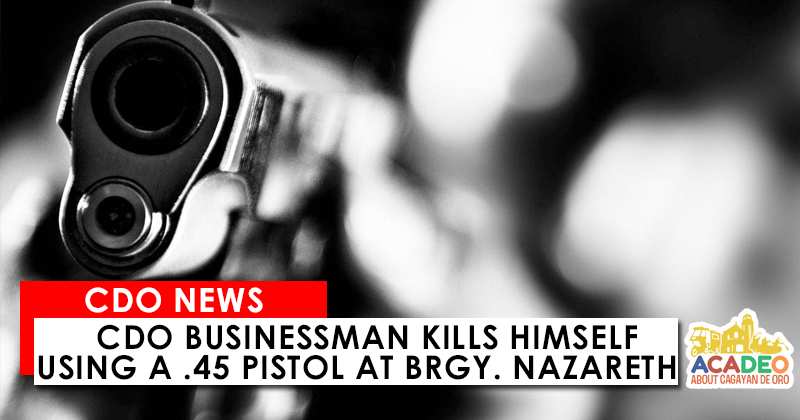 According to a report from Bombo Radyo Cagayan de Oro, a businessman killed himself by shooting at his chest with a .45 pistol in Barangay Nazareth yesterday.
The man was identified as Ricardo Cortez, 54-year-old businessman. According to Cortez's family, he was suffering from depression due to his wife's death about a year ago.
The body sustained bullet wounds around his chest which have caused his death.
However, police said they will paraffin test the body to eliminate possibilities of foul play.
Source: Bombo Radyo Cagayan de Oro