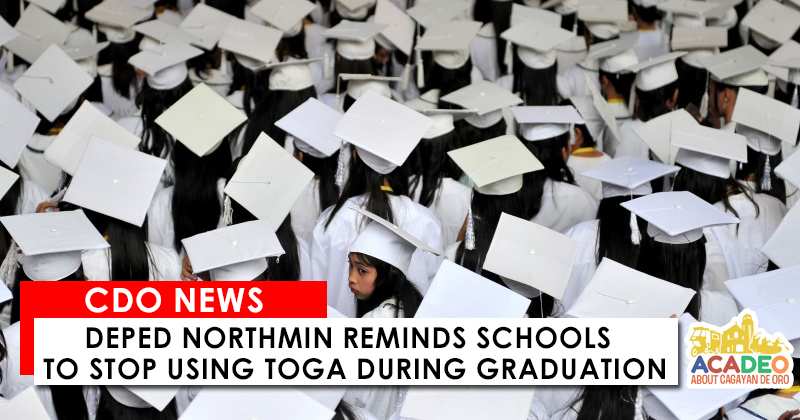 In a report from Sunstar Cagayan de Oro, the Department of Northern Mindanao reminded school officials to stop using toga during graduation. According to Dr. Rey Manuel, City School Division Superintendent, the use of toga would only burden families financially.
DepEd encouraged schools to require students to wear usual uniform or casual clothing instead depending on the graduation venue. Dr. Manuel said what's important is that the student's will be comfortable and presentable without burdening the parents to buy toga.
On another news, DepEd reminded school officials of some graduation policy this year. According to a DepEd Order No. 8, series of 2017 dated February 17, 2017 signed by DepEd Secretary Leonor Briones, the parents of graduating students in public schools will have lesser or no expenses at all in this year's graduation rites.
DepEd directed their officials and school principals to use Maintenance and Other Operating Expenses to shoulder the expenses instead.
Source: Sunstar