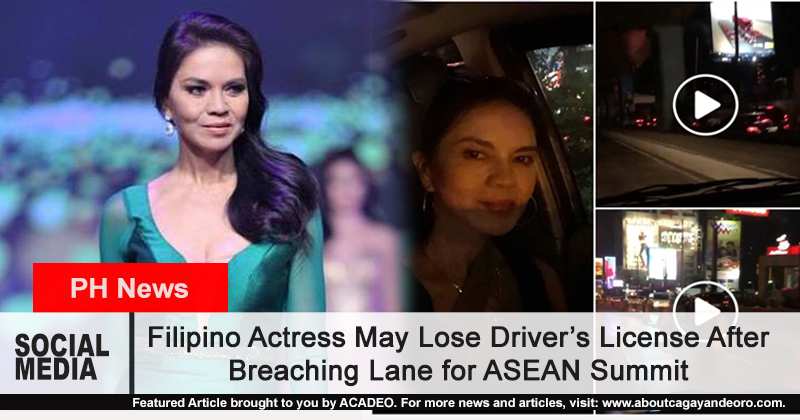 Many were furious and some burst into laughter when Filipino actress, Maria Isabel Lopez, posted a video of her bragging about how she was able to get through the heavy traffic along EDSA via a lane intended for the delegates of the 31st ASEAN Summit that is now happening in the Philippines as the host country.
In an article from Rappler.com, the video shows Lopez revealing how she easily removed the divider cones that are installed to separate the ASEAN lanes and the lane for public transportation. After that, she said in the video that all other motorists have followed what she did and took on the prohibited lane.
In an interview, Metropolitan Manila Development Authority (MMDA) Spokesperson Celine Pialago maintained that what the actress did what a serious breach of security that was imposed for the delegates of the ASEAN Summit and the whole ASEAN activities.
Pialago also said that there are possibilities that the driver's license of Lopez could be cancelled even if the actress will make her apologies.
However, Lopez has defended herself by saying that she has to do something to get out of the traffic she was stuck in for three hours.
In addition, Emmanuel Miro, Technical Working Group on Traffic Management Chairperson, said that the incident will be subject to further investigations and Lopez may face criminal charges.