Day by day we witness changes around us. Whether it is a micro or macro scale of innovation, we cannot deny the fact that everyone and everywhere, we desire for an upgrade.
One of the most awaited developer's conferences in Cagayan de Oro City is the annual GDG DevFests which aims to provide the recent exposure of the web and mobile technologies to local developers and to expand their knowledge and expertise in the IT industry using Google's platforms.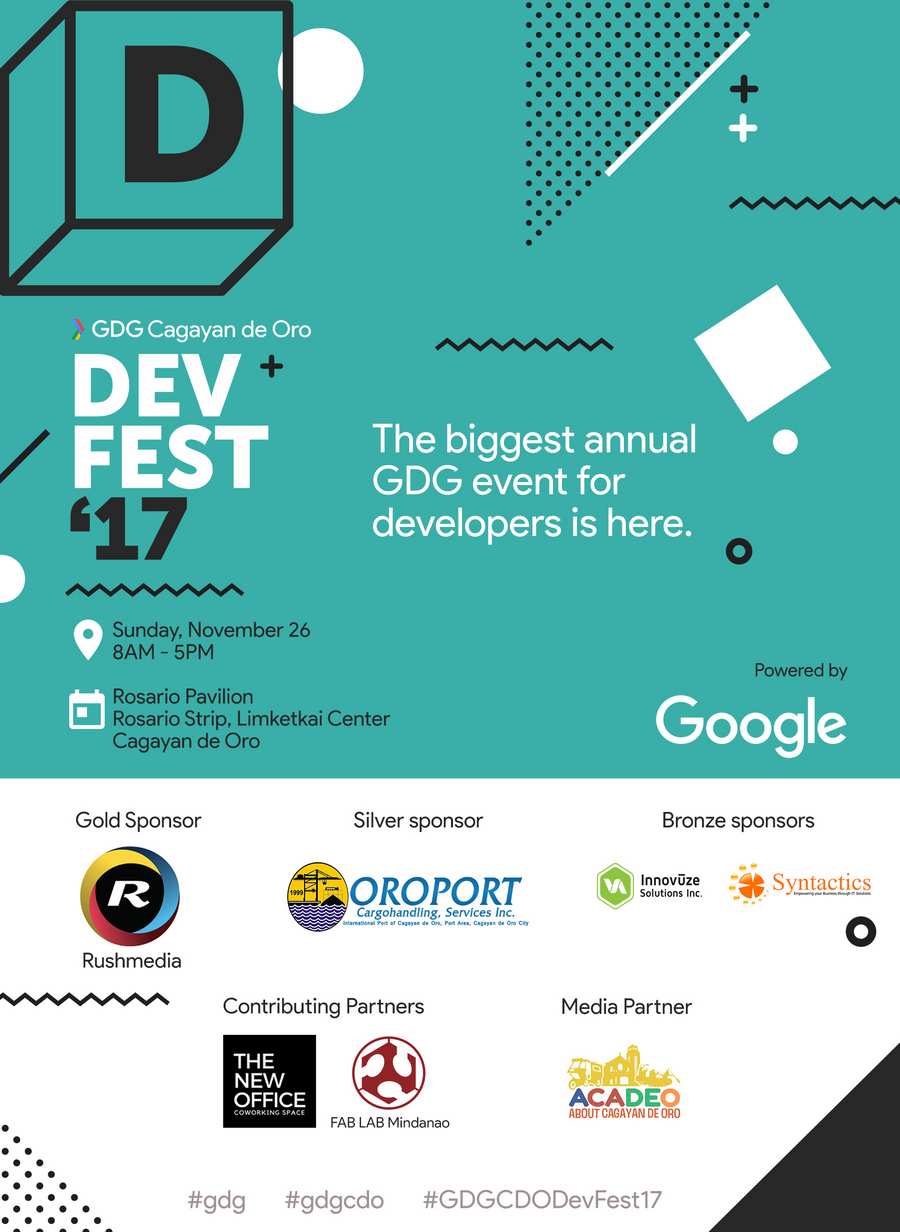 The event is a community-run that offers speaker sessions across multiple product areas, all-day hack-a-thons, code labs and more. A really great opportunity to learn more about Google technologies and developer products, meet developer advocates and engineers, and have a Q&A session directly from Google developers.
Google Developer Group (GDG) is a group of enthusiastic developers interested to collaborate and learn more about new technologies.
Among others, GDG in Cagayan de Oro City is one of the seven (7) active chapters in the Philippines.
On its fifth-year, DevFest 2017 will focus on Google's new technologies such as the Google Cloud for Internet of Things, Firebase, Virtual Reality, and Progressive Web Apps to name a few.
It is set to happen on November 26, 2017 (8AM-5PM) at the Rosario Pavilion, Rosario Crescent, Cagayan de Oro City.
So what are you waiting for? Join us as we discuss the latest technologies Google has to offer. Register now at http://bit.ly/GDGCDODevFest17. Click going @ GDG CDO DevFest '17 to get the latest updates about the event.
Excited for the DevFestCDO17? Show your support by adding the GDG DevFest 2017 frame on your profile pictures thru GDG DevFest 2017.