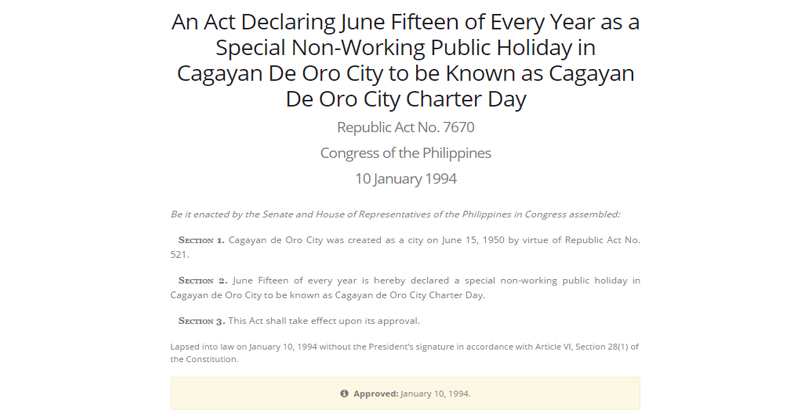 As per RA No 7670, June 15 of every year is a special nonworking public holiday in Cagayan de Oro City to be known as Cagayan de Oro City Charter Day.
Charter Day is an anniversary celebration of the day when a town has granted its charter.
The City will be holding different activities in line with the celebration. The city celebration is called Himugso.
Cagayan de Oro City is celebrating its 67th Charter Day celebration.