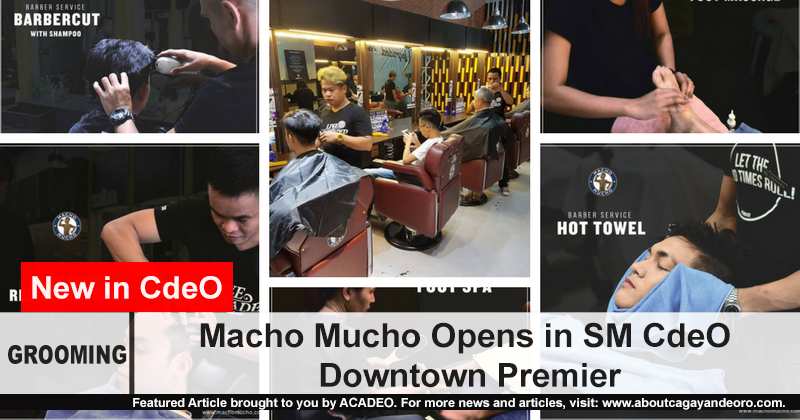 Davao's award-winning hybrid men's barbershop Macho Mucho is now set to serve Kagay-anon bros as it opens its first ever branch in Cagayan de Oro City at the SM CdeO Downtown Premier today, October 6, at 6PM.
First 100 early customers will get a free pizza and other giveaways.
Macho Mucho is not your ordinary men's hair salon as it does not only provide cool and trendy haircuts for men but it also other grooming services such as a Foot Reflex, Barbercut with Shampoo,  Foot Massage, Pedicure, Manicure, Face Shave, Hot Towel, Scalp Massage, Back Massage, and many more.
With the aim to become the "ultimate Men's Upgrade Zone in the country", Macho Mucho was voted as number 1 Barbershop in Davao City by the Patrons and awarded with the Best Concept in the recent US Embassy Go Negosyo's Young Entrepreneur Development Workshop.
If you want to book to avail of their services and for more information on other of its products and services, you can message them on their social media accounts or email them on machomucho@samasiainc.com. You can also reach them through their website www.machomucho.com.
See you on Macho Mucho's grand opening mga Higala!!