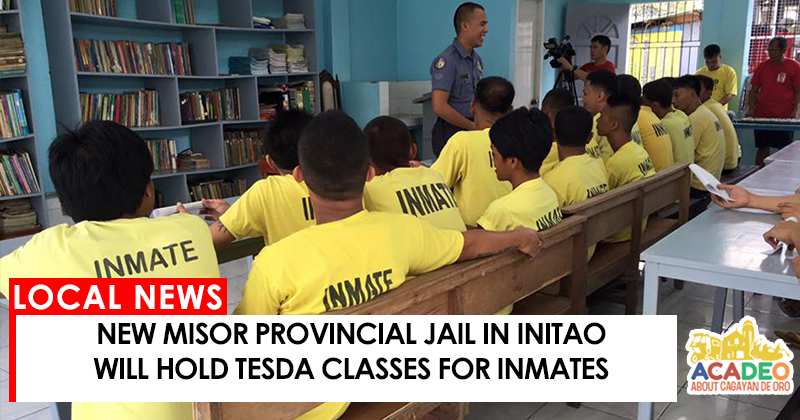 Misamis Oriental New Provincial Jail in Initao will soon rise and will hold TESDA classes for inmates to hone their skills while inside.
In an article from SunStar, the lot was donated by the town Mayor Gogoy Acain. The new jail will have separate detention cells for women, men, juvenile inmates, and those mentally unstable.
Unlike the existing provincial jail which is located in the premises of the Provincial Government Office and near to offices like the Department of Agriculture and the city's water district, it was built only for 200 inmates the new jail facility can accommodate over 700 prisoners.
The new jail facility will provide basic amenities and livelihood training for inmates to hone their skills. Thus, classrooms are available inside to hold classes with and teachers will be provided by the Technical Education and Skills Development Authority (TESDA).
Part of their program is teaching inmates to farm or plant. In fact, 1 hectare of the area will be for a farm lot where the inmates can plant and in return whatever they grow will be bought by the Provincial Government. The inmates will be trained by TESDA specifically on drip irrigation, a farming system which delivers water directly to the root zone of a plant.
A technology will also be used by the new facility to convert the inmate's fecal wastes into a biogas which they can use to cook their food, so they won't be using firewood or LPG.
To date, there are still no dates as to when this transfer will be finalized.
Source: SunStar