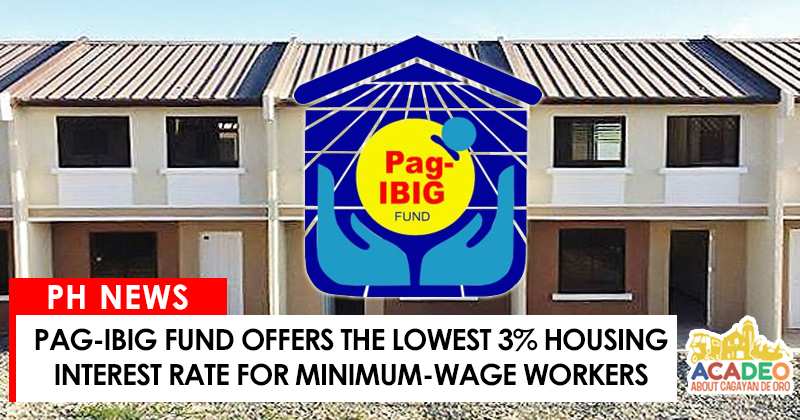 In a press release from Pag-IBIG Fund, the Pag-IBIG Fund Board of Trustees has approved the lowest interest rate under Pag-IBIG's affordable housing for minimum–wage earners to just 3%.
According to Pag-IBIG Fund Officer-in-Charge Acmad Rizaldy P. Moti, the program was in response to President Rodrigo Duterte's directive to give the Filipino people the equal access to housing opportunities.
Previously Pag-IBIG Fund has The  4.5% interest rate for Affordable Housing Program (AHP) and the new rate  is 33% lower.
It was disclosed that minimum-wage workers in the National Capital Region not earning more than P15,000 gross monthly income and workers in other regions with a gross monthly income of P12,000 are eligible to avail of the new interest rate for a loan not exceeding P450,000.