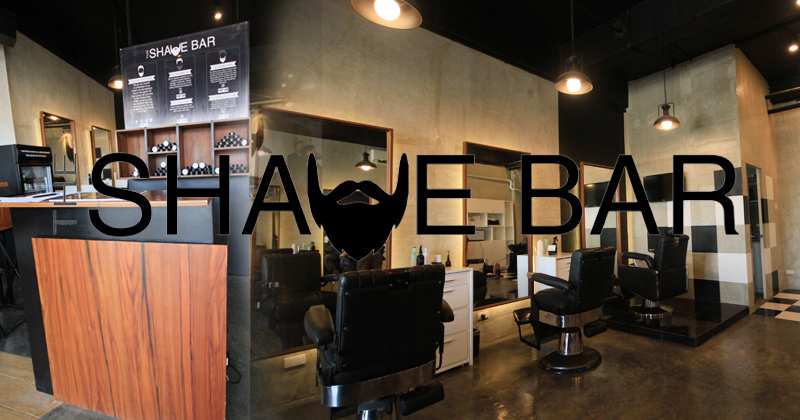 In today's modern world, it is but a fact that not only do women are conscious about how their hair look but it is also the men who give more importance in making their hair presentable and grooming to the public eye. Around the city, there are hundreds of hair salons where men get their hair some fixing.
Shave Bar is the newest place in Cagayan de Oro City where men get the most satisfying style of haircut according to their heart's desire. It boasts an up-to-date and coolest concept of barber shop suitable for every man's ideal of a good haircut service such as having a massage or sipping a favorite drink while getting a haircut.
Located on the 2nd floor of Cagayan Town Center, Shave Bar aims to deliver a plausible service that does not only make you feel good and look good but also feel comfortable as well.
Services:
Shave bar is not your ordinary barber shop as it offers numerous hair cut services with a number of twists:
The Shave Bar Special

– a combination of modern cut and signature shave in the special VIP chair paired with any drink of your choice (water, coffee, ice tea, or a cold beer) together with your preferred barber.
The Modern Cut

– signature precision cut with a relaxing hot towel treatment massage, a swift wash, finished with style.
The Black Camo

– a service that would hide those grays that you've been keeping.
The Clean Shave

– a level up kind of shaving. Starts with a hot damp towel and some oil.
The Beard Sculpting

– achieving the best beard line you'll ever have.