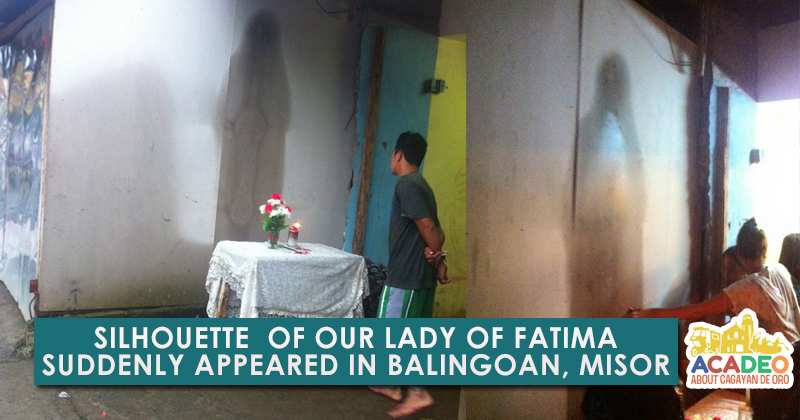 Silhouette of what seem to be an image of Our Lady of Fatima suddenly appeared in Balingoan.
According to a Facebook Post from Rean Arboc Fajardo Bacor, the image appeared after a man claimed that it sat beside him and walked through the walls which explains the inscribed image on the walls. The man claimed that what he saw was a bright illumination and it was very cold when he tried to touch it. People are now beginning to visit the area saying that it is a miracle. 
The FB post as of the moment has 2,000 likes and 1K shares.