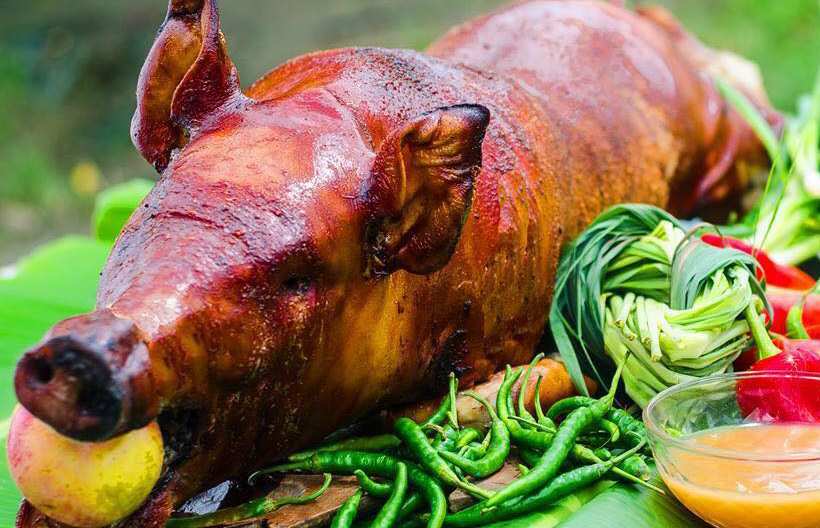 Everywhere we go, we Filipinos are always accustomed to sharing everything. May it be our valuable items, our time, our money and especially love. We always have the heart to share everything with our fellow kababayans.
And this Yuletide Season we can't help but show our love for everyone thru the act of giving. Speaking of sharing, there is this one thing we would like to share with all kagay-anons. This dish is perfect for any family occasion and bonding, an additional treat for a salo-salo special this coming Christmas, Lechon.
We all love the crispness of freshly roasted Lechon skin but what if it's served with the spice of hot chili peppers?
In case you didn't know, a spicy Lechon is way more sumptuous, especially if it is cooked by CDO's very own Jong's Spicy Lechon and Belly. The already delectable meal and the spiciness of chili peppers perfectly syncs the flavor and makes you crave for more with every bite.
Jong's Taste the twist of Spicy Lechon and Belly:
1 kilo – P580
¾ kilo – P435
½ kilo – P290
¼ kilo – P145
Jong's Spicy Lechon and Belly is the first in Cagayan de Oro that serves a spicy native stuffed Lechon. They are located at Lane 101, Masterson Avenue, Upper Carmen, Cagayan de Oro City, near Uptown SM City just beside Taipan Cars.
And did you know that including chili peppers to your meals is actually helpful for your health? All the spiciness in a Lechon Belly actually means that there's plenty of Vitamin C which would really help your immune system. Chili Peppers is also healthy for you as it regulates your cardiovascular system.
You can also try their Packed Lunch for as low as  P79.00 and have a sumptuous meal: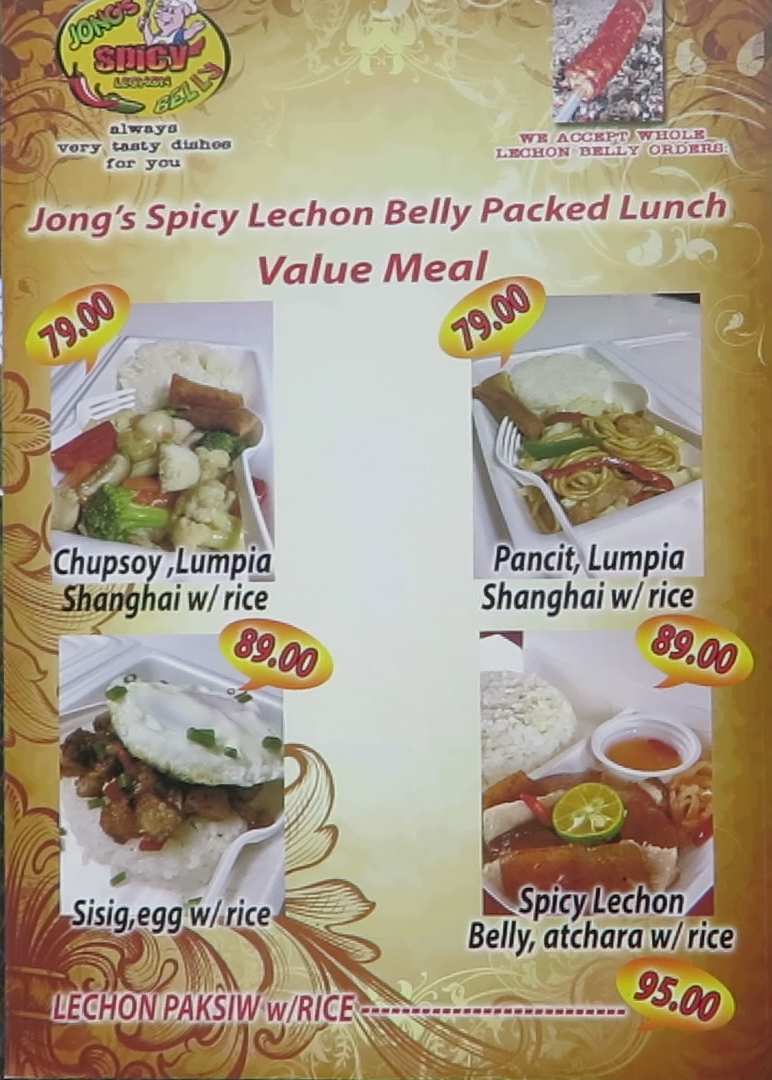 Chupsoy, Lumpia Shanghai w/ Rice – P79
Pancit, Lumpia Shanghai w/ Rice – P79
Sisig, Egg w/ Rice – P89
Spicy Lechon Belly, Atchara w/ Rice – P89
Lechon Paksiw w/ Rice – P95
Planning to bring the taste of twist to the party? No worries, they are accepting orders, whole Leachon regular spice and spicy and Lechon belly regular spice and spicy. Just place your orders thru 0916-9377606 and 0995-0575621.  You can also follow their Official FB Page and get the latest spicy updates on their meals at Jong's Spicy Lechon and Belly.