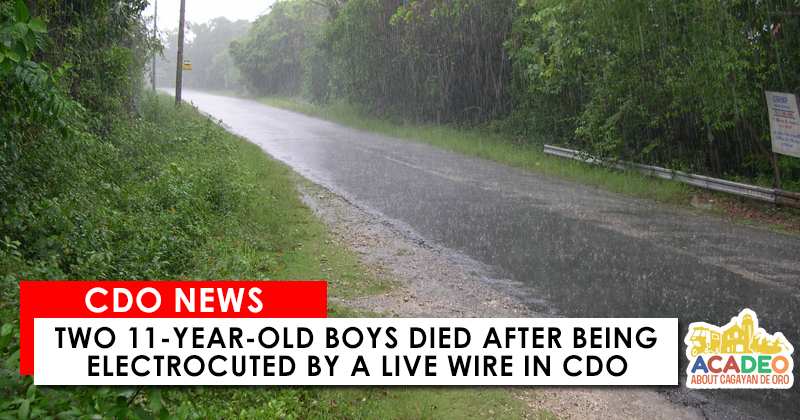 In a report from Sunstar Cagayan de Oro dated March 10, 2017, two eleven-year-old boys died after being electrocuted by a live wire Thursday, March 9, at Hillside, Pagatpat Village, CDO.
According to the report, the boys were playing in the rain and the live wire was hanging from an electrical post which touched the flood waters.
The boys were identified as Mike Dagsaan and Christian Jay Gamit both residents of Zone 1 Pagatpat Village.
Temoteo Gamit, one of the father of the victim, said they had already reported the hanging live wire to Moresco I prior to the incident but apparently the electrical company failed to address the issue.
Upon investigation by the Moresco I, officials said they were no reports about a live wire in the area.  They also added that the wires could not have been hanging for several days since it would cause blackouts in the area.
The boys were electrocuted even they did not touch the live wire since water is a good conductor. Moresco I already announced that it will shoulder the burial expenses and they will meet with the families once the investigation is done and the tension will subside.
Moresco I is determined to file appropriate actions against anyone who have received the reports but failed to address the problem.
Source: Sunstar Cagayan De Oro