30 Dec

10 Appetizing Reasons To Have A Romantic Dinner At Chez Marie Bar Cafe & Restaurant

SALES are everywhere! And it's the perfect timing to buy affordable gifts for your loved ones!

We all know the hassles of buying gifts this time of the year. But we still struggle to do so, because prices are cheaper and we don't want to disappoint the special persons in our life by not being able to give them even the simplest presents, right?

But loosen up guys, after hours of searching for gifts, I know an amazing place where you can eat the stress away, relax and forget all your worries- the Chez Marie Bar Cafe and Restaurant.

This is a French-Italian restaurant serving an impressive lineup of appetisers, salads, main courses (divided into beef, pork, chicken, and plates of seafood), sandwiches, pasta, pizza, crepes, cakes, and an assortment of drinks and refreshments. They even have a great set of 'combo meals.

Each of Chez Marie's dishes and refreshments is worth savouring and will definitely make you crave more with every slurp and bite.

Here are ten (10) appetizing reasons why you should book a romantic dinner with Chez Marie.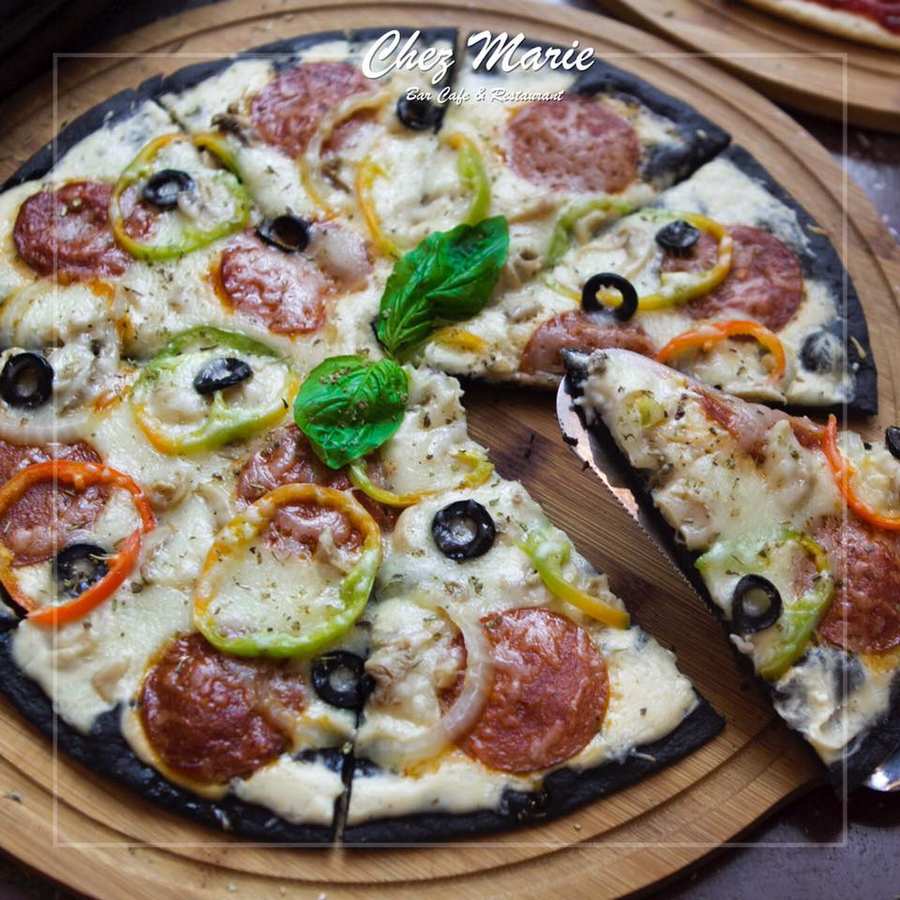 #1 Black Mamba Pizza. Every bite is sure to burst with amazing flavors which will definitely convince you to chomp the whole thing. The very reason why Chez Marie's Black Mamba was awarded as ACADEO's Pizza of the Year!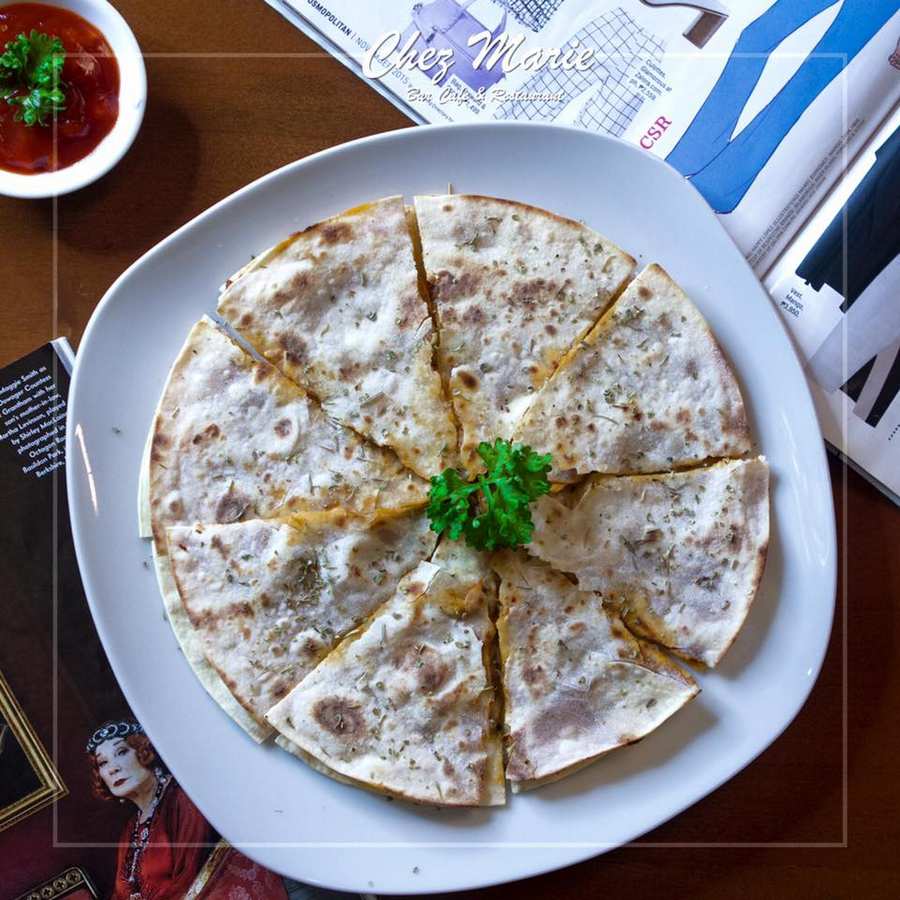 #2 Chez Marie also have their magic of Cheesy Quesadillas with the mixture of the cheese, zesty chicken and well seasoned spicy elements.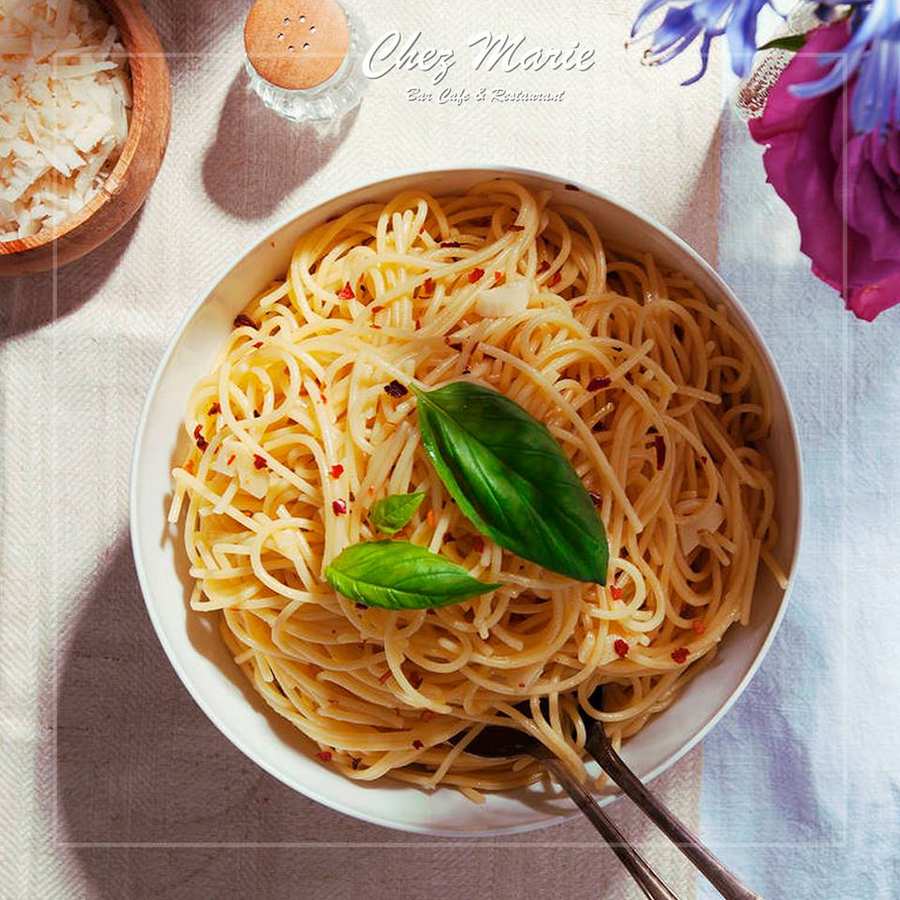 #3 Aglio Olio made with the basic pasta sauces, but definitely among the best pasta that Chez Marie and the whole city could offer.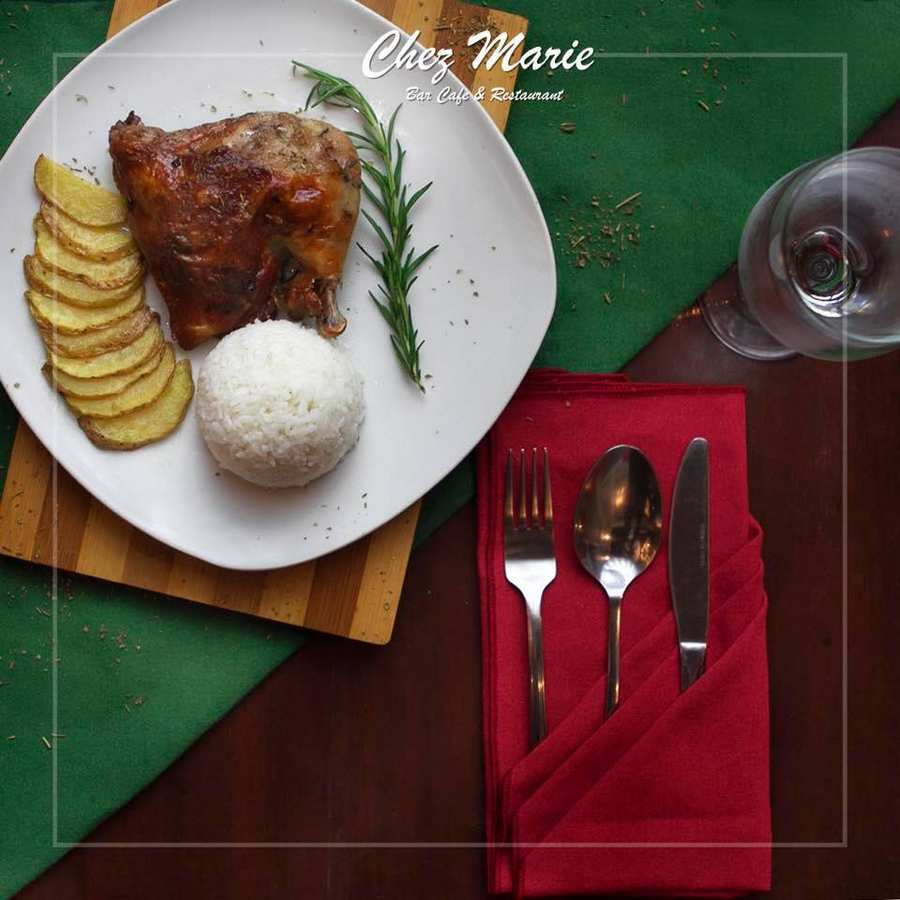 #4 This tender and juicy Herb Roasted Chicken is a taste of heaven, packed with garlic butter, rosemary, parsley, and lemon.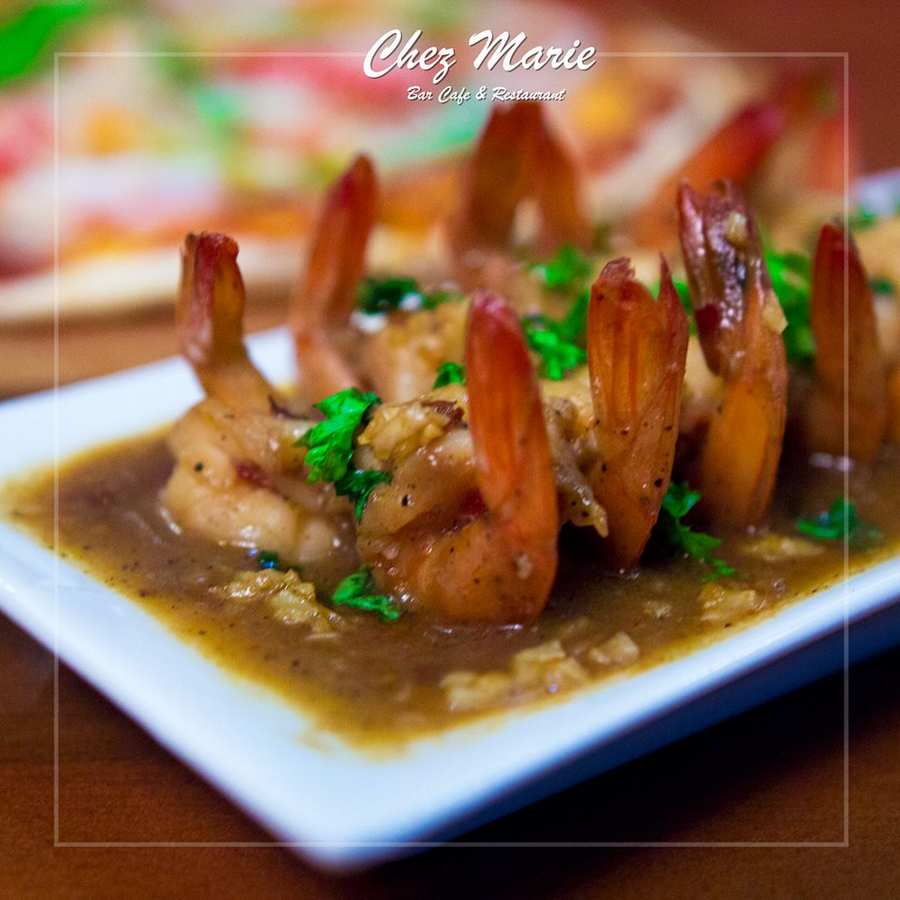 #5 Gambas al Ajillo or garlic shrimp is a popular Spanish appetizer. The smashed garlic added with olive oil and pepper flakes perfectly mixed together creating a different but flavorful and saucy shrimp dish.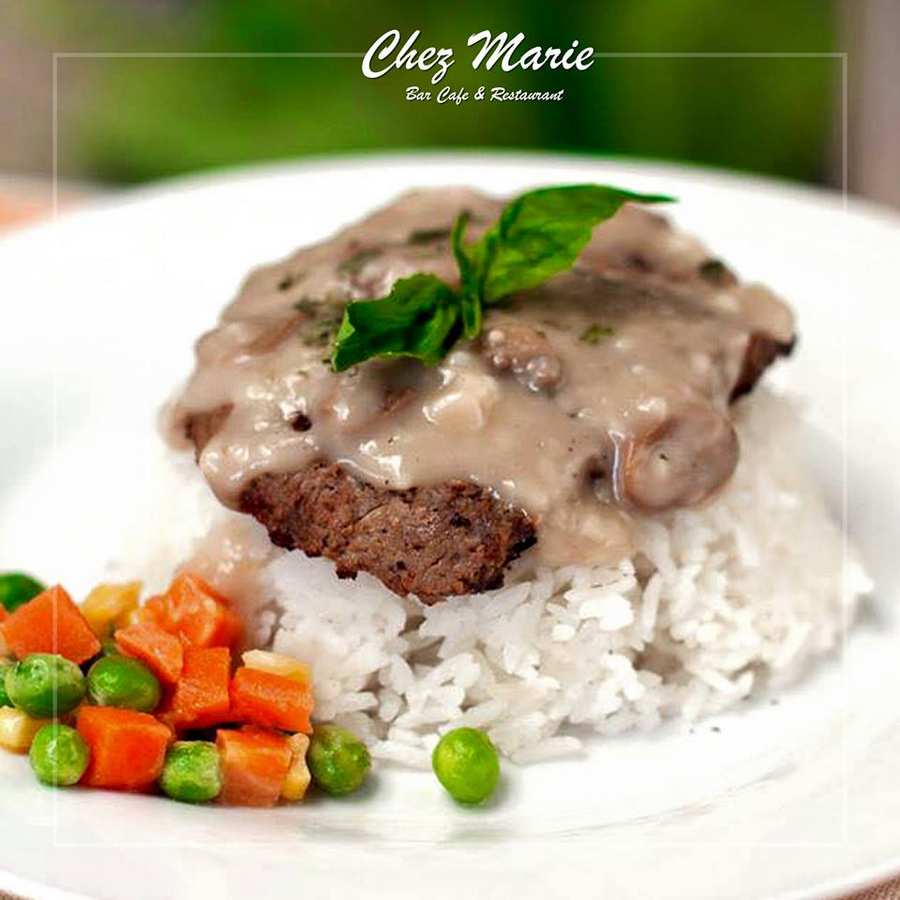 #6 Burger Steak made with 100 percent pure beef in bechamel sauce.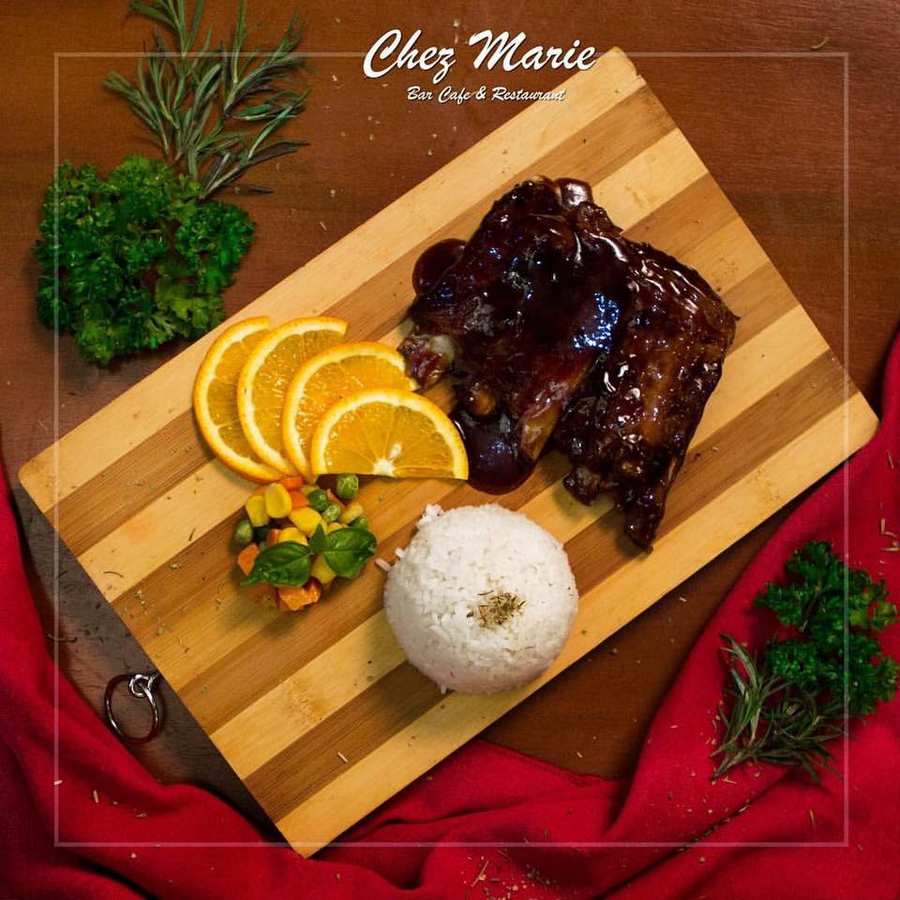 #7 Chez Marie Baby Back Ribs are cooked to perfection and boiled for the perfect texture.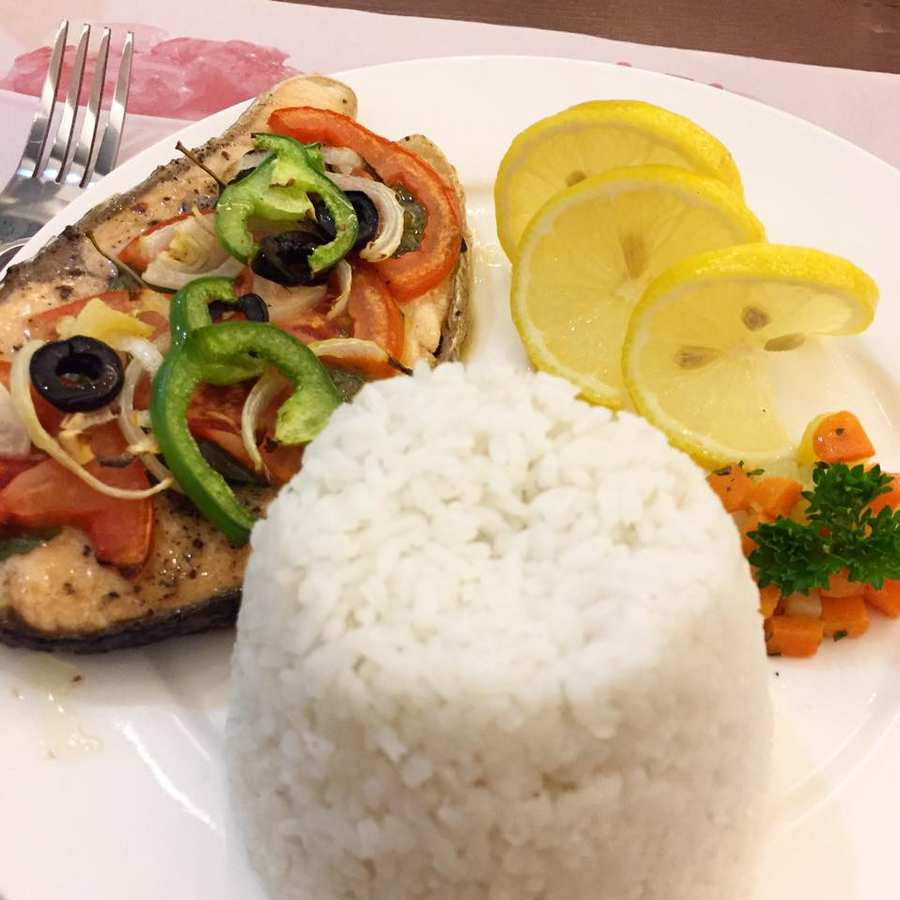 #8 Chez Marie's Pink Salmon is an insanely delicious dish topped with herbs and tomatoes.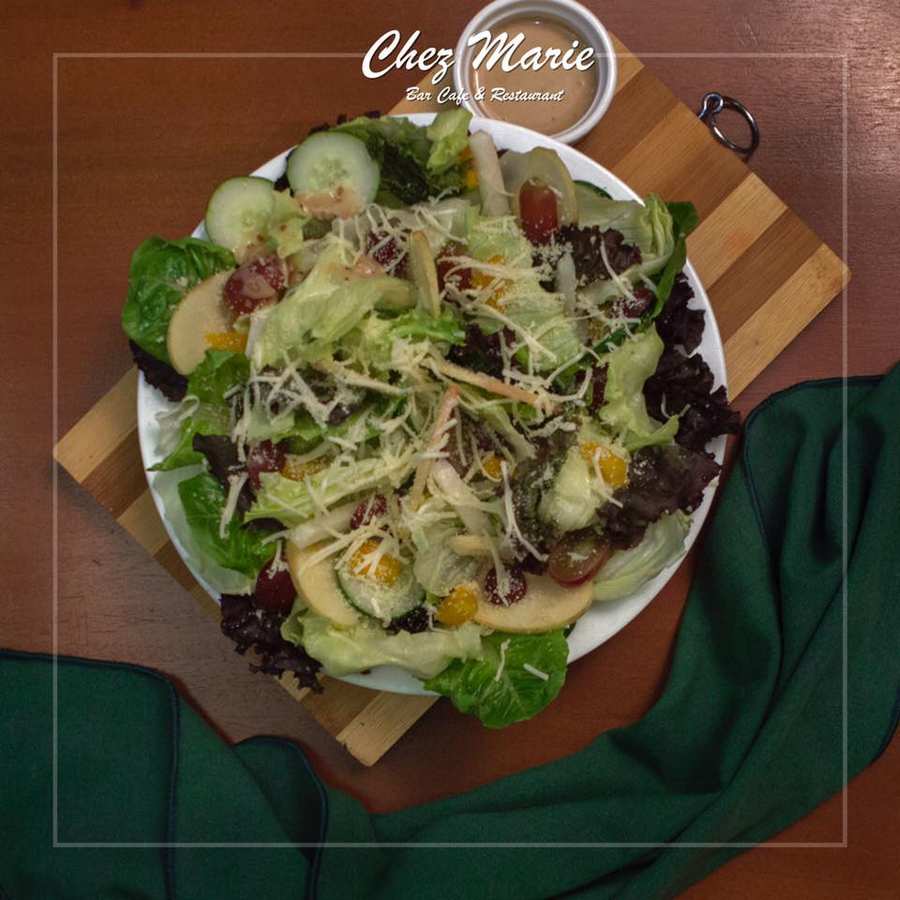 #9 Hate the idea of Vegetable Salads? You'll definitely change your mind with Chez Marie's recipe which will help you eat healthy and satisfying meals in just one sitting.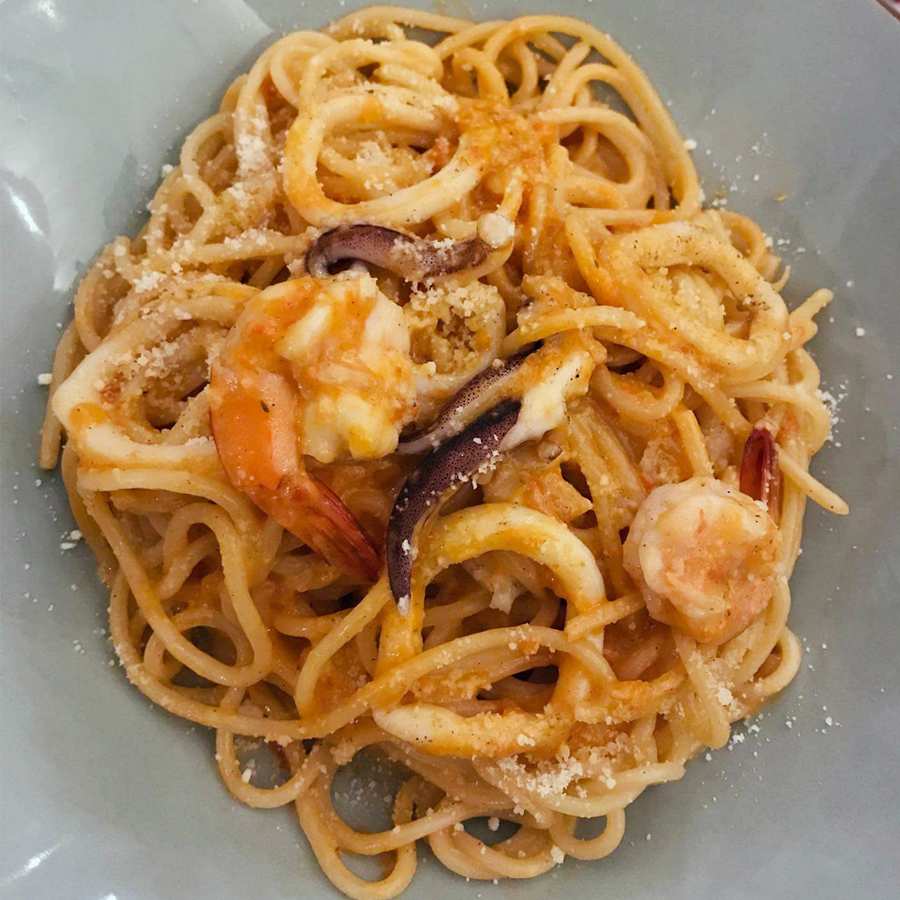 #10 SURPRISE! Chez Marie is also introducing their newest addition to their pasta recipes. The Pasta Pescatore, a mixture of seafood pasta with a special sauce made by Chef Gian Zerrudo.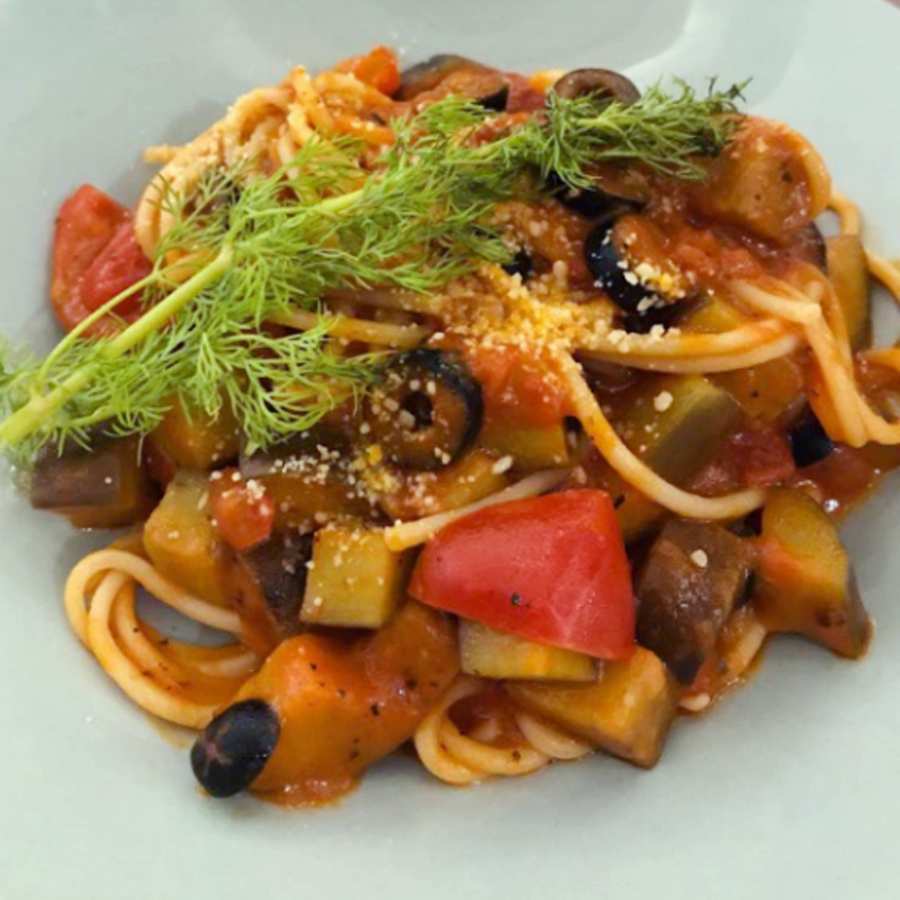 Verdure Marinara, commonly regarded as a pizza dish that Chez Marie made into a pasta by mixing eggplant, black olives, mushroom, the classic all-natural tomato and special sauce.
Chez Marie Bar Cafe and Restaurant is now located on the fifth floor of SM CDO Downtown Premier.