29 Nov

Police Now in Pursuit of 16-Year-Old Convict who Escaped from MOPJ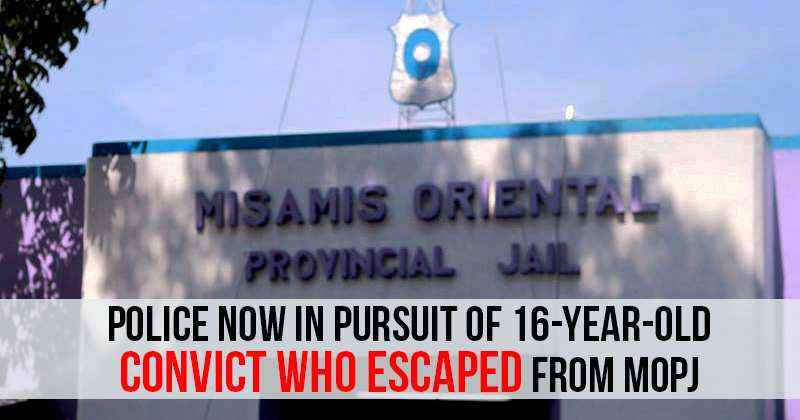 A 16-year-old convict of the Misamis Oriental Provincial Jail (MOPJ) escaped from the detention facility at around 4 a.m., on November 28, Monday.
According to a report from Sun.Star, the authorities are now in pursuit of this young escapee who was jailed for carnapping last April 2016.
Dominador Tagarda, Jail warden of MOPJ said that the report concerning the escape of the suspect was already distributed to various police stations to help recapture the convict.
The convict was caught climbing the fence from the tower by the jail guard identified as Glenfrey Sajulan. However, Tagarda said that the guard failed to stop the convict as he also failed to use his firearm.
Sajulan has just employed four months ago and that he lacks jail management experience, said the MOPJ chief.
Tagarda said that the jail guard did not respond appropriately and that he should have reprimanded the inmate and did a warning shot.
Sajulan, on the other hand, confessed that he was doubtful on how to respond and react when he saw the convict who was about to escape.
He added that he called on his five colleagues on duty rather than giving a warning shot.
The jail guard is also willing to take whatever possible penalties that would be charged against him.