17 Apr

First Confirmed COVID-19 Patient in South Cotabato Recovers, Tested Negative of the Disease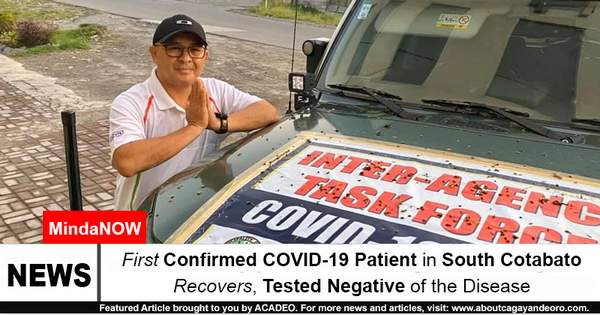 In a Facebook post by Mayor Dibu Tan, the Local Government of T'boli in South Cotabato announced that their first COVID-19 patient has now tested negative according to the results of a repeat swab test.
"As a father of this town, my heart is in so much joy and extremely grateful for my people especially in Lemhaku.", Tan said.
As emphasized by their health authorities, the recovered patient is not a threat to their community and as of the moment, there are no more suspected cases in T'boli.