19 Mar

1st Mindanao Education Expo To Be Held @ CDO This March 24-25: Showcasing Innovative Programs & Learning Solutions

Mga higala! The first-ever Mindanao Education Expo is set to take place on March 24 to 25, 2023, at the Rotunda of Cagayan de Oro City's Limketkai Mall!

The expo is a platform for students, parents, and other stakeholders in the education sector to explore innovative programs and learning resources. It is also an occasion for educators and school administrators to network with educational companies and share best practices that can help transform the education landscape in Mindanao.

This year's expo features exhibitors from leading educational institutions, suppliers, and government agencies. Visitors can expect a variety of activities that include musical performances, arts and crafts, and a play area for kids, with refreshments provided at the expo food stalls.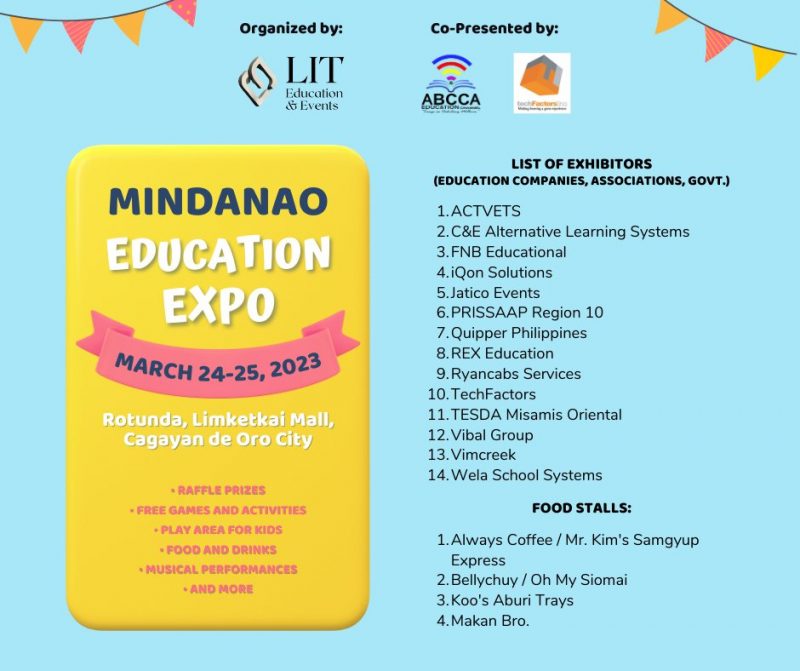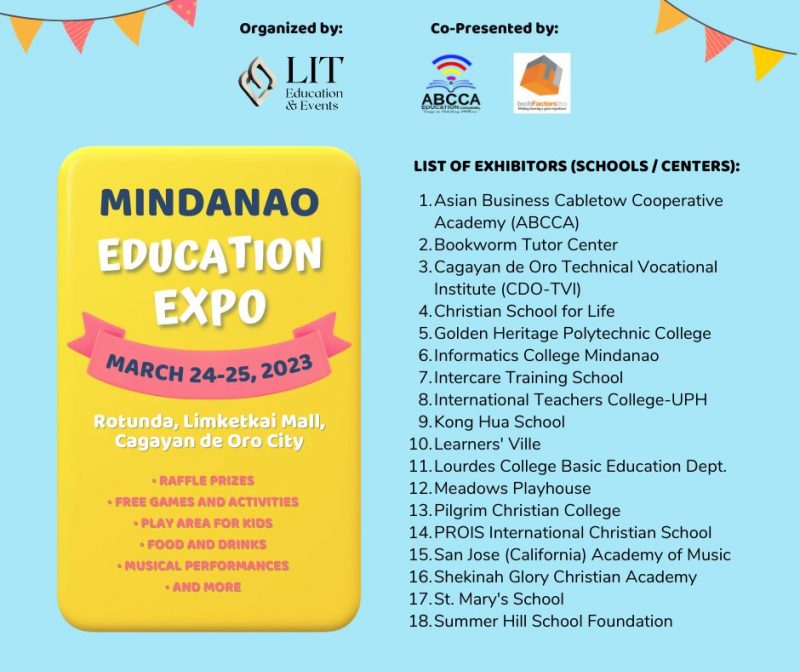 The Mindanao Education Expo 2023 also offers a lineup of informative seminars conducted by experts that cover a wide range of topics such as how to obtain scholarships for an international
degree, how graduating students can create a professional image, and how to create safe and secure school campuses.
"We are excited to host the Mindanao Education Expo, which provides a great opportunity for the education community to gather in a dynamic environment that is designed to inspire and
support visitors by giving activities, resources, and fresh ideas on learning," said Jocelyn Gogo, a member of the advisory committee.
"We believe that by sharing best practices and leveraging innovative technologies, we can create a brighter future for the next generation of learners in Mindanao."
FEATURING: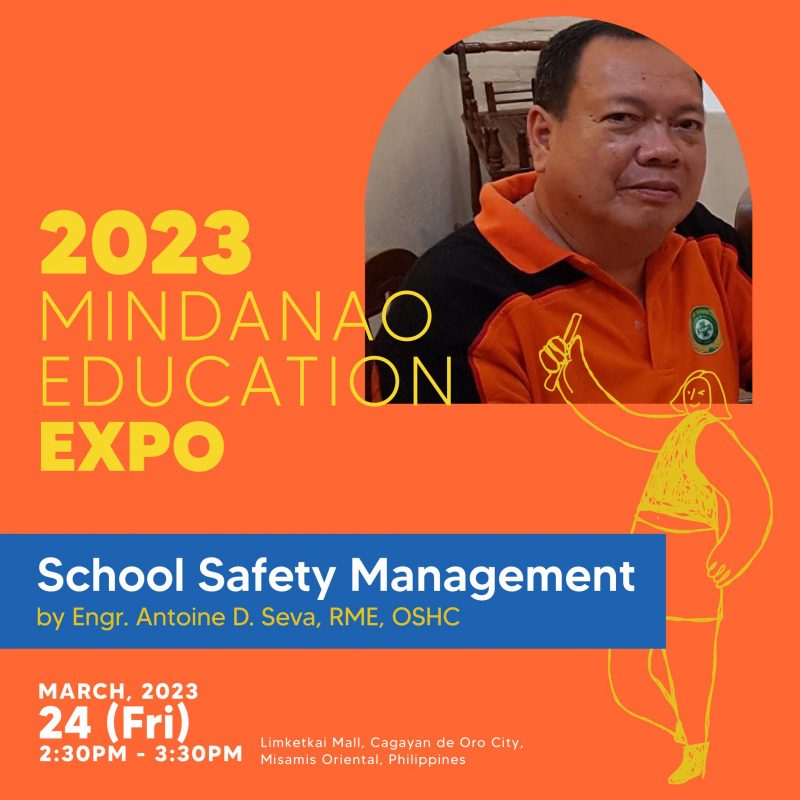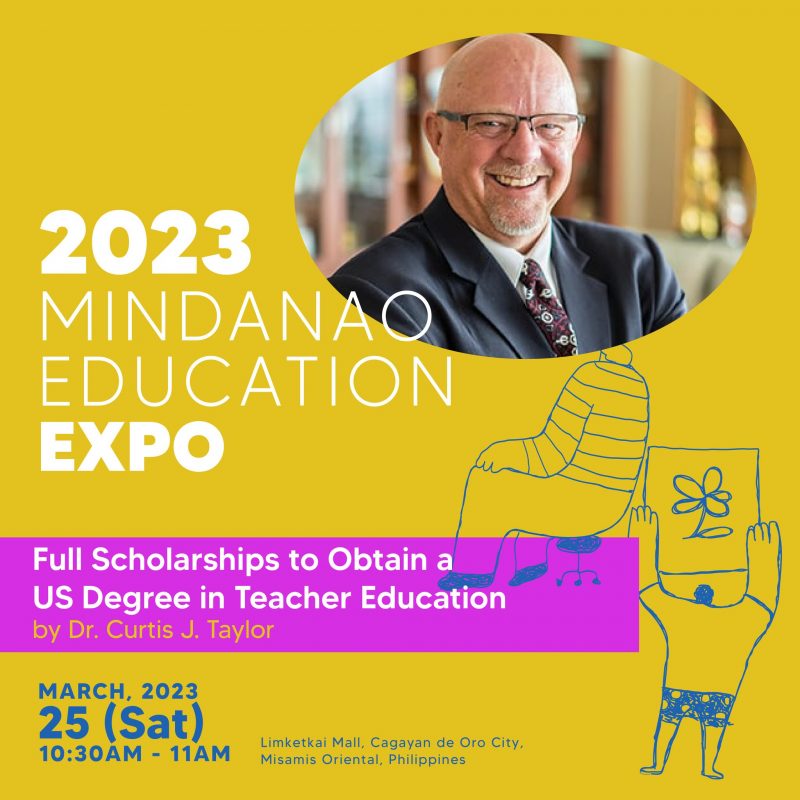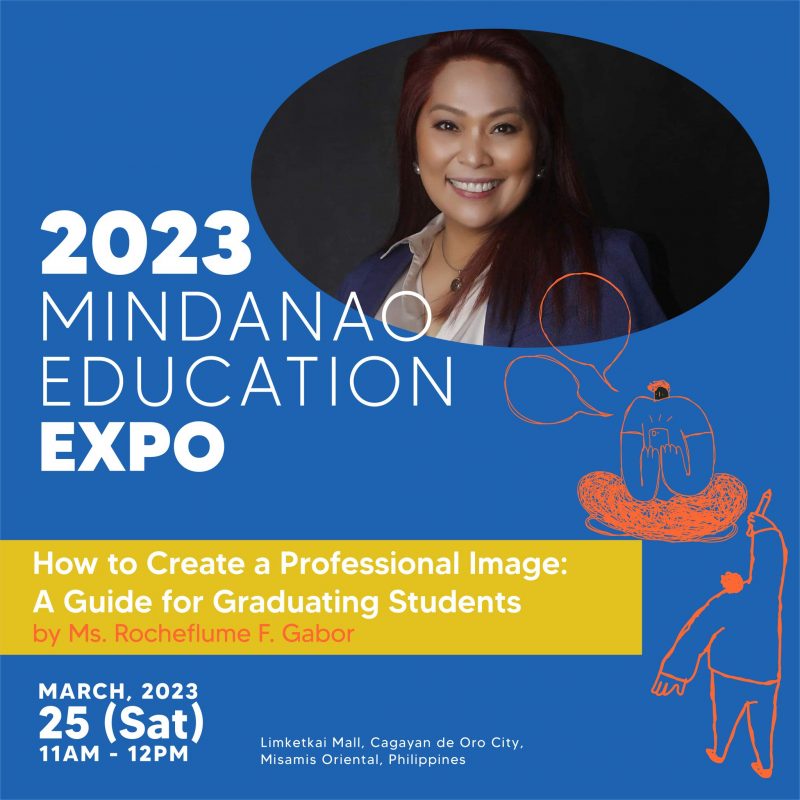 The Mindanao Education Expo 2023 is open to the public and admission is free. To learn more about the event, visit: