25 Jul

2 MMA fighters killed in vehicle accident at Brgy. Gusa, CdeO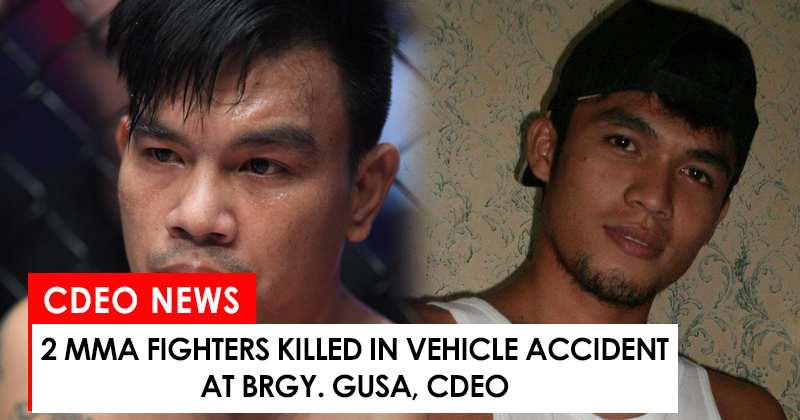 In an article from Inquirer News, two Mixed Martial Arts (MMA) fighters were hit and killed by a taxi in Cagayan de Oro City last Sunday, July 23.
Police identified the victims as Rocktuney Batolbatol, MMA coach at the Mindanao Unified Mixed Martial Arts (MUMA) Gym in CdeO, and Gennar Ponce, MMA fighter, were hit by a taxi owned by Jerson Bersabal who was driving along the national highway at Brgy. Gusa when the accident happened.
According to police authorities, the two MMA fighters were walking in front of Capitol University Medical City (CUMC) to visit a fellow MMA fighter who was confined in the hospital during the time of the incident.
The victims were then rushed to J.R. Borja Medical Center instead of the nearby CUMC for reasons which were not specified by investigators.
On the other hand, it was found out that Bersabal did not surrender immediately to the police but was only seized by onlookers around.
He was then sent to the City Prosecutors Office and will be facing charges of reckless imprudence resulting in double homicide.