20 Dec

2017 Paskorela Contest  Kicks Off With Pinoy Christmas Theme

One of the most colorful and sought-after activities of Cagayan de Oro City during Christmas is the "Paskorela" competition where our respected motorela drivers and owners grab the opportunity to beautify their relas with Christmas decors and symbols.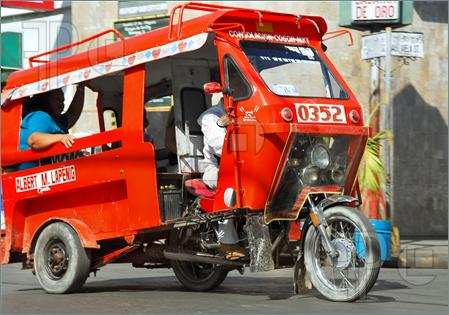 As we all know, relas have become one of Cagayan de Oro City's symbol. And aside from the jeepneys, a rela is the most important transportation of Kagay-anon commuters.
The CDO motorela was invented by Rafael D. Floirendo Sr., he then filed a patent registration for the first rela in the city with the patent number 2243.
Paskorela is organized by the City Tourism and Cultural Affairs Office and they started this tradition last December 2014.
On December 19, 2017, ten (10) unique and creative motorelas joined the annual contest using recycled and indigenous materials.
Each rela presented different artistic Christmas symbols such as stars, belens, a replica of the Saint Augustine Metropolitan Cathedral and more.
During the festivity, a street showdown was made by the participating relas while marching bands from various elementary schools in Cagayan de Oro City graced the event.
Meanwhile, the criteria for judging for the winning Paskorela 2017 are:
25% Design
25% Creativity
25% Production Elements
25% Overall Impact
The creativity and significance of Rela #7 (Mr. Silvestre Bloc) won the judges' votes as this year's Paskorela Grand Winner, bagging P40,000 cash prize.
2nd runner up: Rela #6 of Mr. Pepito Jaramillo, P30,000 cash prize.
3rd runner up: Rela #1  of Mr. Pablito Matin-ao, P20,000 cash prize.
And since it's Christmas every participant received a consolation prize of P2,000 each.