07 May

3 Police Trainees Dead, 17 Injured, Due To A Vehicle Accident @ Brgy. Gusa, Cagayan de Oro City

Mga higala! 3 POLICE TRAINEES died, while 15 other trainees and 2 civilians were injured, due to a vehicular accident yesterday, May 6, in Barangay Gusa, Cagayan de Oro City.

According to reports, the victims were riding in a truck when it lost its brakes along a steep road in Gusa, and crashed on a closed gate and collided into a tree.

One of the trainees died on the spot and the other 2 died later.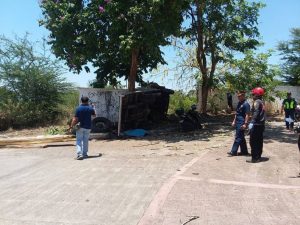 The CDRRMD – Oro Rescue was called to the scene of the accident and gave immediate medical care to the victims. They were then transported to the Northern Mindanao Medical Center (NMMC) and the Capitol University Medical Center (CUMC).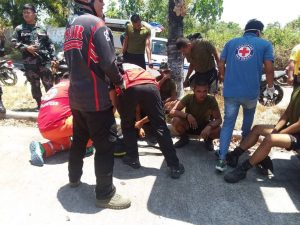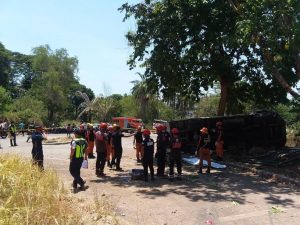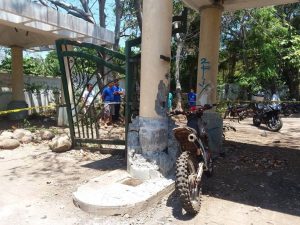 See the list of trainees below, from CDO Flash Report:
Dead:
1. PT Bulay, Roigie Perpetua
2. PT Labra, Elbert Sheen Taping
3. PT Catane, Aldred Fernandez
Injured:
1. PT Aruelo, Johnson Apare,
2. PT Taberna, Rainiel Nogoy,
3. PT Fuentes, Jun Antolin Kantong
4. PTOdrunia, Mark Vincent Atay
5. PT Orgen, Oddsey Gungob
6. PT Anhao, John Mark Alison
7. PT Bantaculo Joemar Guinita
8. PT Umambac, Dan Lovern
9. PT Siblero,Vito John Gilbert Acut
10. PT Berdin, Dionex Dayagnos
11. PT Pacubas, Jeyfred Fuertes,
12. PT Bagongon, Roy Jr Abratiguin
13. PT Sereño, Pedro Jr Casinoinan
14. PT Miso, Junel Opaon
15. PT Dela Fuente, Jovanne Villegas
For more details, READ:
Sources: Inquirer.Net, CRRMD-Oro Rescue, CDO Flash Report