30 Mar

335 Filipinos Abroad Hit by COVID-19 Says the Department of Foreign Affairs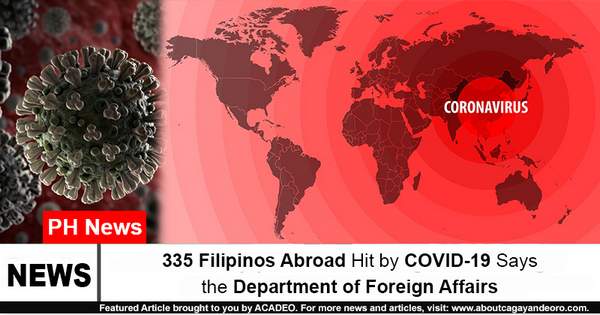 From 280, the total cases of Filipinos abroad who have contracted the coronavirus disease have now reached 335, as there were at least 55 more cases confirmed recently.
This came out in the latest tally conducted by the Department of Foreign Affairs (DFA) last March 29, 2020, which showed that the majority of overseas cases came from the Asia Pacific.
Among the 335 cases, 220 of them are undergoing treatment while 111 of them have already recovered.
Sadly, 4 deaths have been recorded.