23 Jun

5 Places in Cagayan de Oro to Go to When You're Lonely

Lonely (Tagalog – Malungkot, Visayan – Mingaw), that dreaded word that isn't part and parcel to Filipino culture simply because Filipinos are seldom lonely. In a culture filled with extended and large families, Filipinos are less likely to be lonely. Even in school or at work Pinoys tend to form bond groups, niches, "barkadas," or "tropas" that frequently communicate with each other.

Filipinos are also known for keeping in touch with "special friends" like former classmates or schoolmates, former work colleagues, and close family friends. During family gatherings observe how hard it is for the older generation to identify grandchildren, nephews, nieces, and even cousins, which is the signature trademark of Filipinos – having large families. About the only time a Filipino truly experiences loneliness is when they are thrust into extraordinary circumstances like going abroad, forced to work in another city or province away from family, or when a sibling is left alone after the whole family is wiped out.

Here in Cagayan de Oro, like any city in the country, there are definitely places to go if you're one of those thrust into these extraordinary circumstances, or perhaps you're heartbroken, or you simply need time off to contemplate about your life or your next move. Contrary to popular belief, if you're lonely, scientific studies have proven that going to the mall will make you lonelier and joining religious activities will only make you feel worse. So check out these places for the lonely and contemplative.
Churches
Not just any church, mind you, because we selected those unique churches that will inspire you with their architecture and interior design and their quiet solitude conducive to deep contemplation. These churches are counted as one since you can either select where to go or go to all three.
Our Lady of Fatima Parish Church, Macajalar, Camaman-an
Founded in 1985, this church has since been rebuilt and renovated and its interior design is really awesome to see. Sitting on a hilltop, it also sits beside the St. John Vianney Seminary and Retreat House. The whole area is filled with trees so you can walk around or sit in the church or just view everything from this hilltop for the ultimate in contemplation meditation.
Our Lady of Mount Carmel Parish Church, Carmen
Founded in 1963 and standing on an elevated hillock in front of the Galam Pharmacy going to the J.R. Borja Memorial Hospital, the newly rebuilt church will give newcomers a sense of awe as if entering an Italian mini-cathedral. And in spite of being at a busy crossroads, it can be eerily quiet inside, good enough to sit and contemplate whatever needs to be contemplated.
San Isidro Labrador Parish Church, Eco-Church, Kauswagan
Founded in 1978, locals call this simply the Eco-Church. This is because the church has been built so trees, plants, flowers, and vines can grow around the church and co-exist with the structure. There's even an area where saints and religious artifacts in glass displays can be viewed with their history and stories. The place is very quiet coupled with the natural sounds of nature all around. You can even sit and hear the creaking of the tree trunks while contemplating your loneliness inside the church.
Malasag Eco-Tourism Village
Located in Malasag, Cugman, just 15 minutes away from the city center, the village is actually accessible only by private vehicles or riding a three-seat public utility motorcycle the locals call "habal-habal." Honestly this is one place you need to go to if you're lonely because all that walking around up and down the hilly roads will surely make you stop and contemplate. Navigating the rather large park can be confusing especially if you get carried away along the paths and stairs surrounded by luscious flora and some fauna sprinkled around like the Philippine deer (locally called "usa"), monkeys, birds, and a snake cage. You can keep your mind busy at the restaurant with a breathtaking view overlooking the city, at the swimming pool, or just sit around at the picnic grounds if you want to bring your own food. There is also a series of hanging monkey bridges among the towering centuries-old trees that can be fun to cross.
Museo de Oro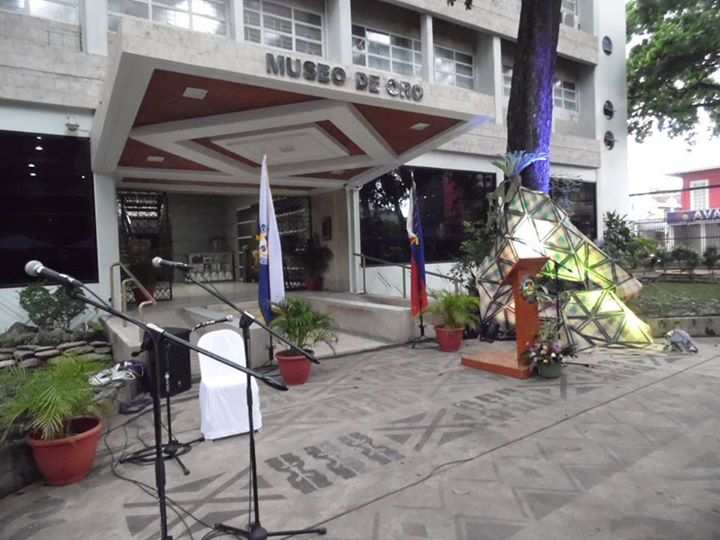 Really, since you're still basking in that loneliness, why not take a tour of this museum inside the Xavier University on Corrales Avenue and learn all about the city's history. While learning new things from historical artifacts and paintings, you'll find your loneliness and stress ebbing away because you'll also learn and realize that people in a bygone era actually got to live and survive without modern technology and gadgets. You'll discover an era wherein people truly interacted by talking, reading books, and just going about their daily routines. History has a way to make you truly contemplate.
Ultra Winds Mountain Resort
Instead of going to the beach to contemplate, bring your loneliness to this mountain resort and contemplate with one of the greatest views overlooking the city and the Cagayan River. Or you can take a swim in their infinity pool. It's located in Baungon, Bukidnon at the city and province boundary accessible through the Taguanao access road. You can also keep yourself busy with the downhill zipline, horseback riding, golf driving range, or sing your loneliness away at the Karaoke bar. It's something different and out of the ordinary that will get you thinking about your life again.
Drink Coffee at Starbucks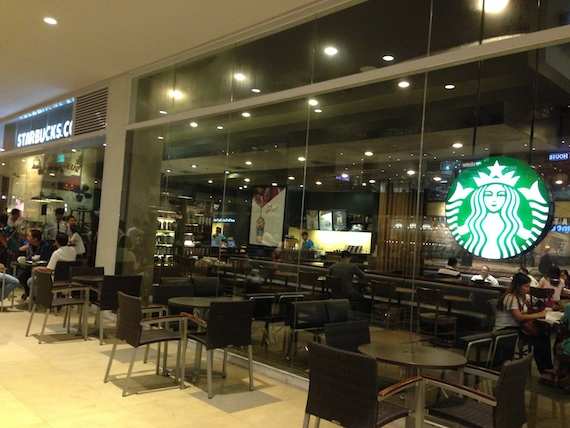 Truly, there's something about drinking a warm (not hot) cup of Java or tea that really drives your contemplation powers to the max and really gets you into deep thought. Try selecting a seat beside the glass window so your view is towards the outside rather than seeing all the people inside the coffee shop. Actually, in France and Italy, coffee shops were made for people who had nowhere else to go and were alone so they could enjoy a cup of coffee while in deep thought.