08 Oct

LOOK: Army Captures 1 NPA Member Involved In Burning Of Bus & Dump Trucks @ Claveria, Misamis Oriental

Mga higala! After a 15-minute clash, the 58th Infantry "Dimalulupig" Battalion captured one (1) member of the New People's Army (NPA) group that recently burned a civilian-owned bus and dump trucks used by Del Monte Philippines Inc., at Brgy. Bulahan, Claveria, Misamis Oriental!

The captured member, who was identified as a 19-year-old male known as "James", revealed that the said incident is part of their extortion activities. He also disclosed the names of other members who were involved.

Moreover, an anti-personnel mine and a 38 caliber revolver were confiscated by the 58th IB.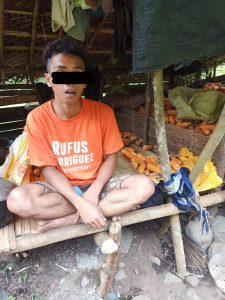 James is said to be a resident of Brgy. Farmbugas in Claveria and was recruited by the NPA when he was only 17 years old.
For more details: