23 Jun

627 Names Listed to be Invited on Duterte's Inauguration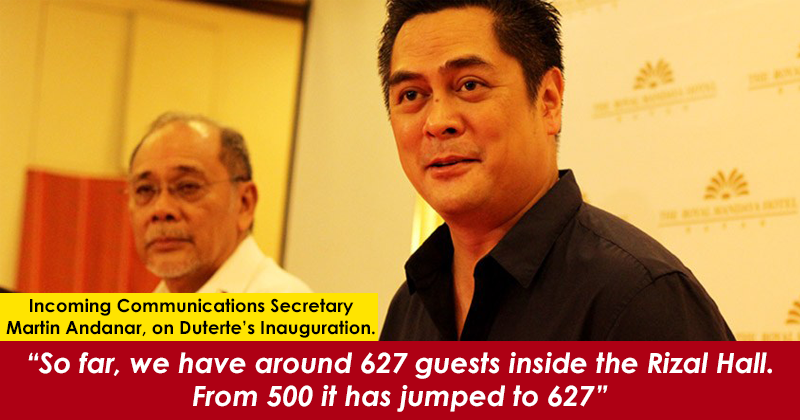 On Wednesday, June 22, incoming Communications Secretary Martin Andanar said that they have already listed 627 names to be invited to the inauguration of president-elect Rodrigo Duterte.
"So far, we have around 627 guests inside the Rizal Hall. From 500 it has jumped to 627," said Andanar.
On June 30, the event will be held at the Rizal Hall in Malacañang Palace. The list of 627 people is not yet final. There are names that are to be dropped and some others that might be added to it.
The initial number of guests that are to be invited is 500. One reason that caused a higher number of guests compared to the target of 500 is Duterte's insistence to include Davao City councilors in the event.
According to Andanar, the guest list will probably include Duterte's family, incoming Cabinet members, close friends, and diplomats.