27 Aug

65 PDLs in CDO Test Negative for COVID-19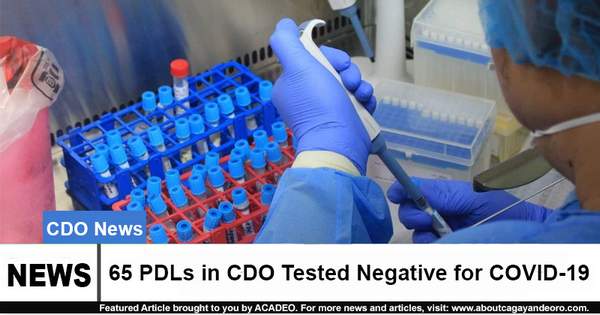 Mga higala! As confirmed by Cagayan de Oro City Mayor Oscar Moreno, the first batch of persons deprived of liberty (PDLs) who were brought under confirmatory real-time reverse transcriptase-polymerase chain reaction (RT-PCR) testing last August 20, 2020, resulted negative for COVID-19.
These 65 PDLs were the first to avail of the RT-PCR testing for free, and another 61 PDLs are just waiting for the results.
The city's PDLs are temporarily being housed at the 3-storey building of the Bureau of Jail Management and Penology in Barangay Lumbia as the cells are currently being decongested to avoid the spread of the virus.