07 Jul

7 Kagay-anon jins to compete in South Korean Taekwondo competition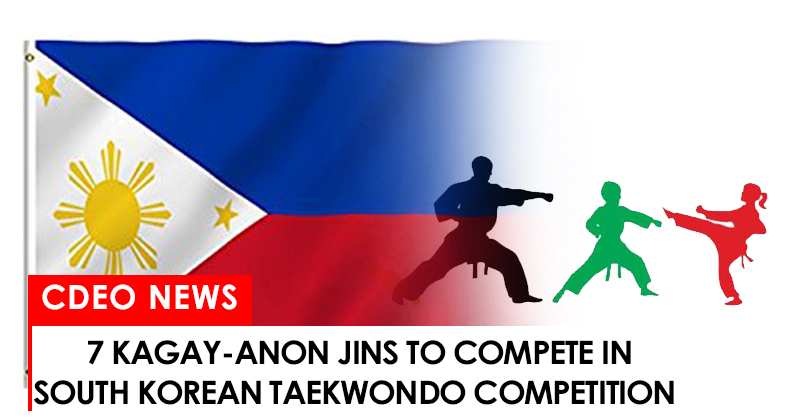 7 Taekwondo jins from Cagayan de Oro City left today, July 7, to compete in the upcoming Jeonju Open International Taekwondo Championships 2017 at the Jeonju Hwasan Gymnasium in Jeollabuk-do, South Korea.
In an article from Sunstar.com, brothers and CdeO's two of the most decorated Taekwondo players, Kenneth Mark Baculio-Porras and Michael Baculio-Porras, will be the team's front players in the competition.
Aside from the two brothers, other members of the team include Duscha Vanya Daclag, Nikolay Sergey Daclag, Shun Kine Ira, and siblings Elrique Vinzo, Lorenzo, and Josh Orcales.
Kenneth Porras played for the San Beda Lion's in the NCAA League in Manila while his younger brother, Michael, made a record-breaking stint when he achieved a four-gold finish in the 2016 Palarong Pambansa.
Cagayan de Oro Taekwondo Gym Coach Vincent Cecil Orcales, who is also the father of Kenneth and Michael Porras, will serve as the team's coach in the Korean Taekwondo open.