14 Jan

8,300 Senior Citizens In CDO Receive P3,000 Social Pension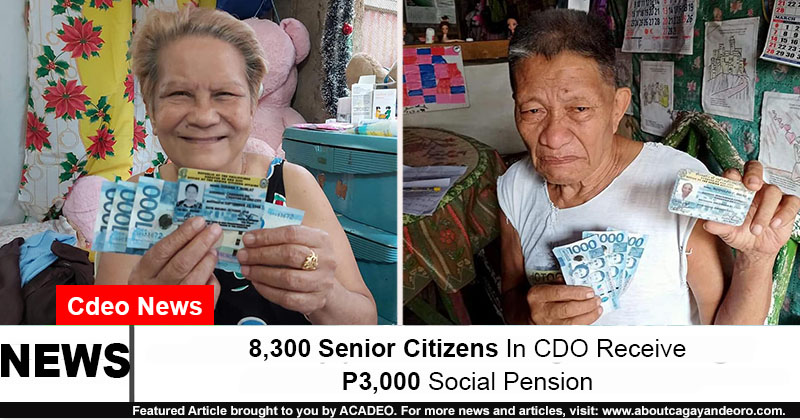 Mga higala! Around 8,300 senior citizens in Cagayan de Oro City finally received their P3,000 social pension for the 2nd semester of 2020!
7,000+ of these beneficiaries are under the Department of Social Welfare and Development (DWSD) while 2,000+ are under the city government.
These pensions were distributed "house-to-house" from December 19-29 and were made possible with the efforts of the City Social Welfare and Development Office (CSWD), DWSD Region 10, and the Office for Senior Citizens Affairs (OSCA).
For photos and more details, visit Cagayan de Oro City Philippines: