13 Apr

A Devotee who was Attending a Pilgrimage in Brgy. Tablon was Bitten by a Snake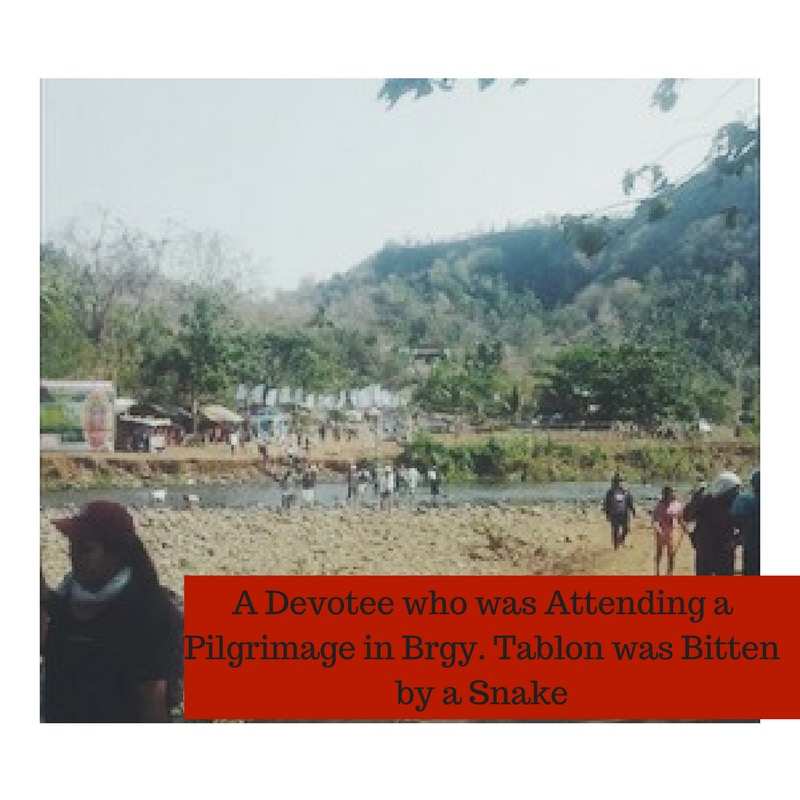 Our Lady of Guadalupe Shrine In Iglabalalay Hills, Brgy. Tablon, CdeO is one of the most popular places for devotees to spend during Holy Week. But on Holy Thursday, April 13, an unexpected event occured as a young woman in her early twenties was suddenly attacked and bitten by a snake while traversing a river in Brgy. Tablon going to Our Lady of Guadalupe Shrine.
The victim who was identified as Gilmae Rose Abriol was immediately rescued and offered first aid in the standby pligrimage site and later brought to the nearest hospital.
Chief Inspector Ian Borinaga, the head police officer assigned to the security of the shrine reminded the devotees to be always alert especially while walking in unfamiliar areas.
The pilgrimage requires the devotees to cross nine rivers, with 4.5 kilometers long walk that's good for about 4 to 5 hours to be able to reach the shrine.
On Holy Thursday there were already around 30,000 attendees who devote themselves and spend their day to practice the act of penance.
Source: ABS-CBN News