25 Aug

Abu Sayyaf Gone Crazy Again, Another Kidnap Victim Beheaded!

Around 7:30 pm on Wednesday, August 24, based on a report received from Major Filemon Tan, Armed Forces of the Philippines (AFP) Western Mindanao Command spokesman, another Abu Sayyaf (ASG) captive has been beheaded.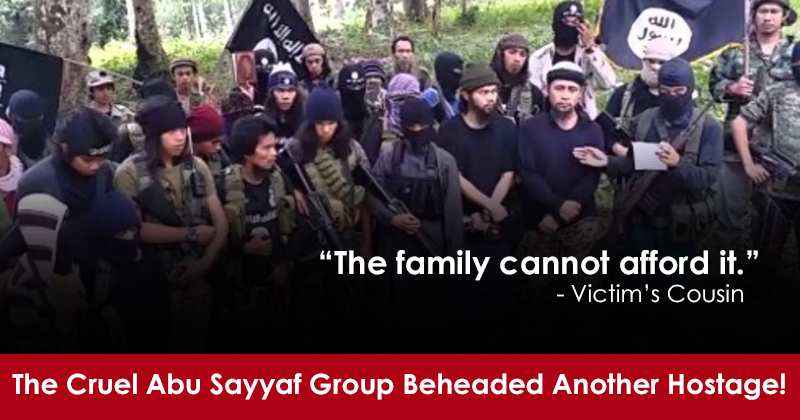 The victim has been identified as Patrick Almodovar, 18 years-old. His head was found around 7:30 pm in the evening in Barangy Kajatian, Indanan in Sulu province.
Almodovar was kidnapped in Barangay Asturias in Jolo last July 16.
The ASG requested to give a P1-million ransom and made a deadline at 3 pm Wednesday for the family to comply with their request. "The family cannot afford it," said one of Patrick's cousin.
Based on Tan's statement, Almodovar's head "was wrapped in a plastic bag and was left behind by 3 men onboard a motorcycle."
The Scene of the Crime Operatives (SOCO) has been quick in their response. Together with the Indanan town police, they are now currently investigating the decapitated head of Almodovar.
After knowing the news just this morning Thursday, August 25, President Duterte has been enraged and reiterated his previous command to the Armed Forces of the Philippines (AFP) to destroy the Abu Sayyaf completely!
The President said, "My orders to the police and armed forces against enemies of the state: seek them out in their lairs and destroy them," during an early morning press conference in Davao City.