15 Jul

Asian Development Bank to Provide Additional $770 Million Loan to the Philippines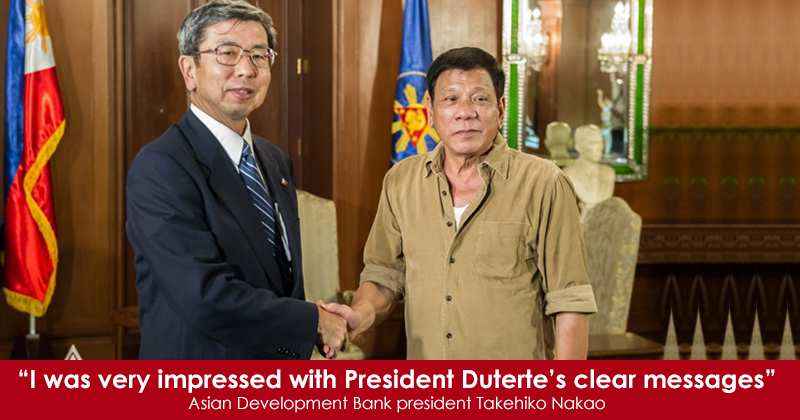 The Asian Development Bank (ADB) remains committed in their efforts to support the Philippines. The bank said in a statement, "ADB is preparing $770 million in additional loans for the rest of the year, related to youth employment, local government financial management, and road improvement in Mindanao."
On Wednesday, July 13, the President of ADB Takehiko Nakao confirmed an additional $770 million worth of loans to the Philippines for the second half of 2016.
Nakao was impressed by the impressive efforts showed by Duterte. He said, "I was very impressed with President Duterte's clear messages on building confidence on public service delivery, respecting contracts and transactions already approved and awaiting implementation, removing red tape, and fighting corruption."
The priority of the additional budget provided by the ADB will be focused on peace and development in Mindanao via road infrastructure rehabilitation, promotion of small- and medium-sized enterprises, and local government capacity building.
Earlier, ADB showed their sentiment in supporting the government's 10-point Economic Agenda.