23 Mar

Jarred Sweets: Affordable Desserts in Jars You Can Find in CDO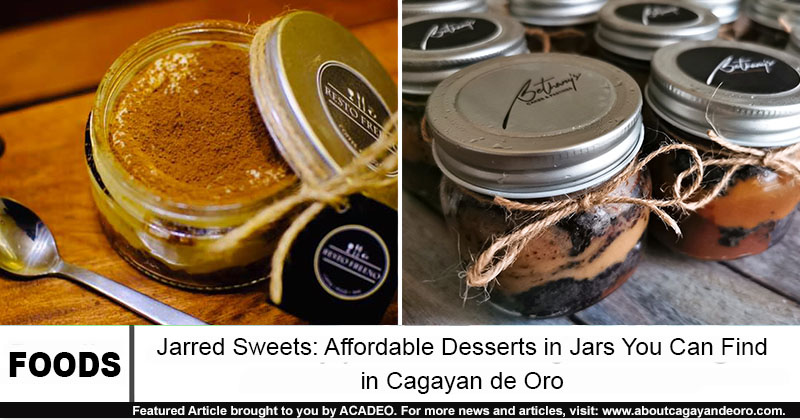 Desserts. A day is incomplete without a serving of dessert. I bet you can agree to this higala.
Today, we are going to explore some of the desserts that can be found within and nearby Cagayan de Oro. BUT, it's not your typical desserts as we have noticed the trends these days. And yes, we are talking about desserts in mini jars.
Were you able to check our desserts in tin cans article? Might as well check this out: Sweets in Tins: Where To Buy Tin Can Desserts in CDO
You read that right. Desserts served in jars are a legit trend. They are usually popular for dessert buffets and elegant events, especially weddings. Not only is it instagrammable but also portable and can be reused.
Know that here in Cagayan de Oro, there are local businesses that offer desserts in jars. Let's get to them right away!
Tiramisu
Want a dessert that's sweet with a touch of coffee? Try Resto Freeno's homemade Tiramisu.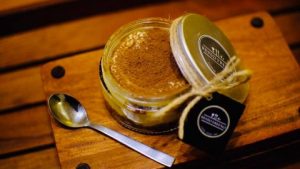 Tiramisu is an Italian dessert which is made of ladyfingers dipped in coffee and then layered with a whipped mixture of cheese, mascarpone, and sugar. Flavored with cocoa, you'll never get enough of its sweetness.
Seasalt Caramel Sikwate Cake Jar
Reward yourself with a heavenly sent chocolate goodness from Bethany's.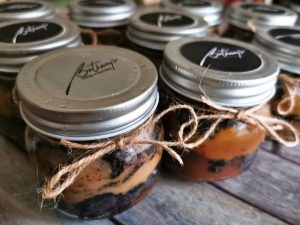 This seasalt caramel sikwate cake jar can be anyone's instant fave with the distinct taste of pure cocoa.
Other flavors include original sikwate, darker sikwate, seasalt caramel, and peanut butter cup. 
Chocolate Mousse
Want something that's light but the sweetness is there? Try Delightcasies Cdo's Chocolate Mousse!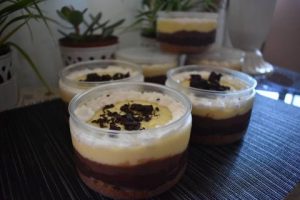 The hunt for desserts in jars is not yet over. If you know other local businesses that offer such desserts, let us know in the comments below!
Owning a business and want to get a boosted presence online? Be part of our Cagayan de Oro directory. Message us via Facebook or send us an email at aboutcagayandeoro@gmail.com.