05 Aug

Agricultural Infrastructures are to be Funded with P810 million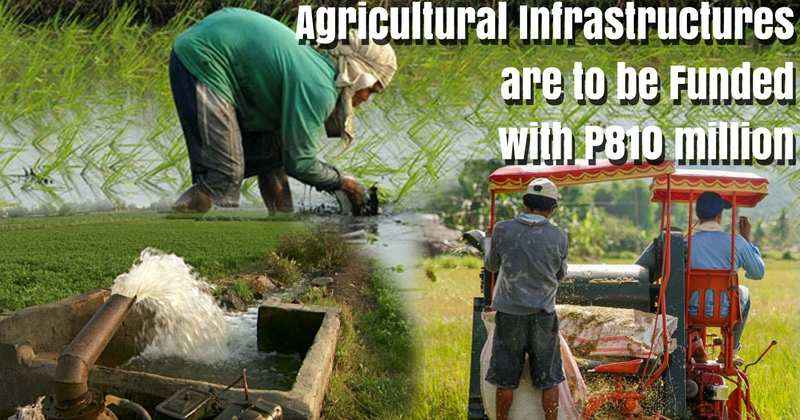 Water projects like irrigation, portable water systems, and other agricultural infrastructure are the projects that have less support from the government. This makes the productivity in agricultural products are critical.
About P810 million remaining funds for irrigation and other infrastructures are waiting for proposals, according to the Department of Agriculture – Philippine Rural Development Project (DA-PRDP).
Lealyn Ramos, PRDP Mindanao Program Support Office Director said, "Demands for farm-to-market roads (FMR) have exceeded its allocation. The budget has been saturated."
For communal irrigation projects and portable water systems, PRDP allocated P337 million. And for other infrastructure projects such as production facilities, post-harvest facilities, solar driers, slope stabilization works, tram lines, even fish landings for fishing communities, has P473 million.
Due to climate change that the Philippines are suffering from, these projects are designed as a climate-resilient.
"We need to improve especially on our post-harvest facilities to minimize losses of harvest and provide proper storage areas to avoid wastage. Doing so increases the net income of farmers," Ramos said. This is for the farmers to support and boost their productivity.
She also added, "It is understandable that LGUs will focus to improve the connectivity of their production areas to the town center. However, we cannot reallocate funds for water and other infra to FMRs because this is part of our loan agreement with World Bank."
To improve road networks, increase productivity from irrigation and water supply systems are the objectives of PRDP's Intensified Building Up of Infrastructure and Logistic for Development department.
"We hope to get proposals by the end of August so that we still have enough time to process them," Ramos ended.