01 Mar

Restaurants that Serve Some of the Best All-You-Can-Eat Buffets in Cagayan de Oro

Whether it's called Eat-All-You-Can or All-You-Can-Eat, buffets in Cagayan de Oro continue to do brisk business in Cagayan de Oro City especially if the restaurant is able to serve really good food, no matter what the price. The buffet restaurant scene in the city is a testament to the eating prows and palate insatiability of the Cagayanon. For many locals, buffets offer not only good food, but also a time of fun, enjoyment, and bonding with family, friends, or even office colleagues since a buffet restaurant offers an ambiance and atmosphere similar to a town fiesta. So, stomach in, chest out, and bottoms up to prepare to dive into these buffet restaurants.
YakiMix Sushi Smokeless Grill All-You-Can-Eat Restaurant
YakiMix is the latest all-buffet restaurant that opened last February 12 from a popular Japanese buffet and smokeless grill restaurant line in Manila. They are located at the Cagayan Town Center at the corner of Capt. Vicente Roa and Antonio Luna Streets, a few meters from Graphics All-in Store.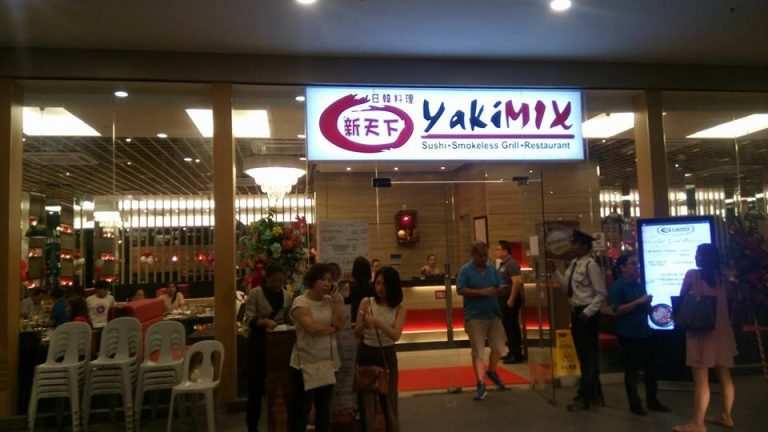 They serve their buffets only twice daily, at lunchtime (11:00 a.m. – 2:30 p.m.) and at dinner time (5:00 p.m. – 10:30 p.m.). On each table is a smokeless grill that an attendant fires up since customers aren't allowed to operate it. The buffet lineup serves mostly Japanese dishes with a spattering of Asian cuisines. On one side is the uncooked section with a selection of various raw meats, mussels, shrimps, beef, bacon, chicken, and the like. This is what you bring back to grill at your table.
They've already been marinated so no need to play around with sauces. On the other end is a cooked section for those who decide not to grill anything. There's a long sushi section and all of their food is clearly named so you know what you're eating.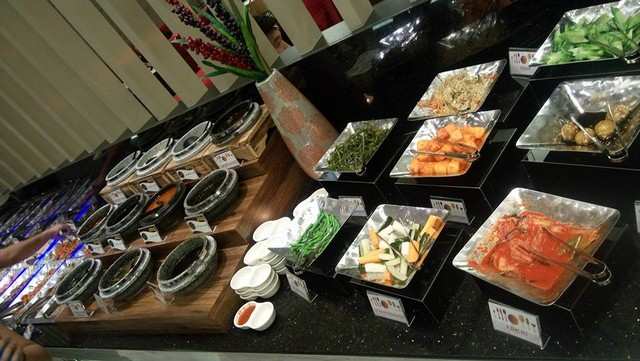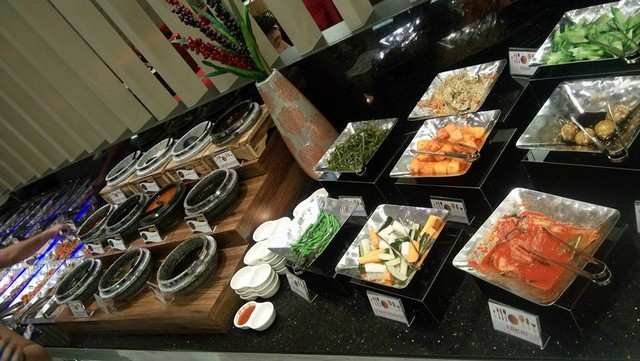 You'll also find tempura, broccoli beef, some chicken dishes, steamed vegetables, and pasta. They have a dessert section with a whole range of leche flan, ice cream, cheesecakes, and make-your-own halo-halo or dessert. Drinks also come with the buffet so you can drink as much as you want from the selection of soda drinks, iced tea, lemonades, and other fruit juices.
The House of Native Lechon
Care to indulge in sinful amounts of lechon but afraid of those common-tasting bland lechon meat? The House of Native Lechon is located along the Buena Oro Road in Upper Macasandig, beside Kambingan.
It's a guarantee that when you get to taste their lechon you'll really relish the delicious difference. And since they serve an 'all you can eat' buffet, the buffet isn't just limited to just lechon or its meat derivatives.
Native pigs tend to absorb much better any spices, herbs, and sauces that are placed inside them compared to farm bred swine. In terms of the skin's crispiness, native lechon tends to be crispier and stays crispier longer even when exposed to the air for about 6 hours.
Cooked native lechon skin is also more "malutong." On average, the restaurant goes through 7 to 8 lechon per day, catering to an average of around 400 persons per day, both during lunchtime and dinner time when they serve the buffets. That would be 10:00 a.m. – 2:00 p.m. and 5:00 – 9:00 p.m.
99 Ranch
This buffet restaurant is located at the corner of Tomas Saco and 8th Street in Nazareth. At first you might think that since Nazareth is not considered a business district, it might not attract customers, but their buffet setup in the new area proved to be a strong magnet given their affordable price of P99.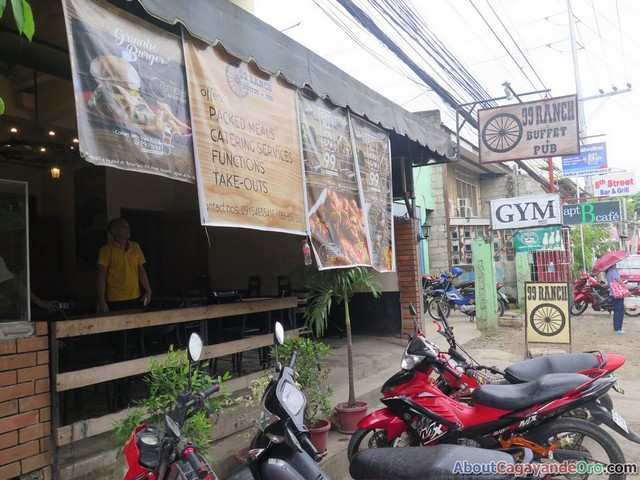 Around 40 percent of 99 Ranch's customers are students while the other 40 percent being professionals of all ages, with the remaining 20 percent are just about everybody else. They open at 11:00 a.m. and close at 12 midnight. The place is filled up on most days, especially during dinner time.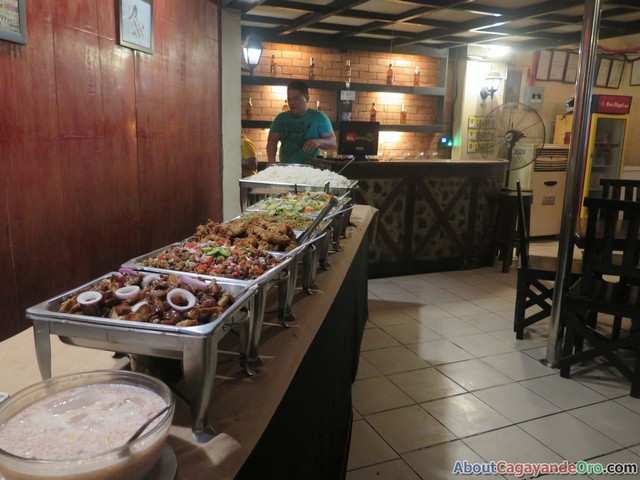 Mostly the lineup consists of sliced baby back ribs, pancit, vegetables, fried chicken, pork hamonada, sisig, beef, rice, juice, and perhaps something new now and then. Now for P99 this is quite a bargain. For lunch, although part of the P99 buffet includes unlimited juice, customers can also opt for a bottle of Coke Sakto, but at only one bottle for each customer.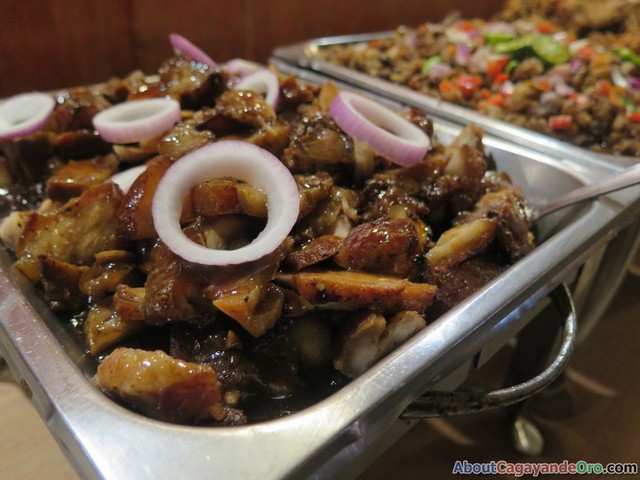 As an alternative they serve homemade cheeseburgers that sell for P99 that includes a drink and fries. The burgers are "nothing fancy" but are very healthy since the beef and vegetables are served fresh and with none of the unhealthy stuff found in commercial burger joints.
Lighthouse Restaurant
One of the oldest buffet restaurants in the city located on the 4th floor of the Gaisano City Mall. The buffet still remains one of the city's most affordable in terms of the food and cuisine lineup.
The dishes served are mostly Filipino or Chinese cooked dishes with one free drink. Part of the main lineup has always been either the large Lapu-Lapu fish or the Crispy Pata. Desserts are also served.  The lunch buffet is served 10:00 a.m. – 2:00 p.m. while the dinner buffet is served 5:00 p.m. – 8:00 p.m. The early closing is due to the mall hours.
Peking House
Another one of the city's oldest buffet restaurants located on the 4th floor of the Gaisano City Mall. This buffet restaurant also remains one of the most affordable in the city, with people coming back again and again because of the really good food lineup and dishes served in the buffet that is actually simple by buffet standards but very good to the taste buds. Desserts are also served and one free drink. The lunch buffet is served 10:00 a.m. – 2:00 p.m. while the dinner buffet is served 5:00 p.m. – 8:00 p.m. The early closing is due to the mall hours.