12 Aug

Anflo Plans P1.2 Billion Pineapple Farm Expansion to Help Poor Communities in Mindanao

Anflo Management and Investment Corp. plans to set a P1.2 billion pineapple farm expansion on a "very depressed and poor area" on the island of Mindanao.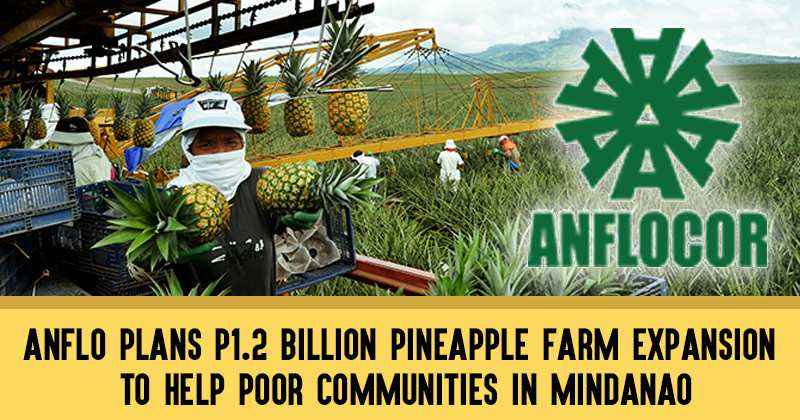 Alexander N. Valoria, Anflo president and CEO said on a business forum last Thursday that the company will launch new projects to its agriculture, real estate and industrial divisions.
"The pineapple farm gives us additional excitement … as we will be able to significantly uplift the people in these impoverished communities as we have been able to do so in our other recent projects," Valoria stated.
Fresh Cavendish bananas and pineapples for export and for local markets under the brands Fresh Del Monte, Dole, Unifrutti and Farmind are produced by companies under Anflo.
Valora claimed that the largest contiguous banana plantation in the world is from Anflo's Tagum Agricultural Development Co., (Tadeco).
For the real estate division, developing subdivisions and low-rise residential condominium projects are the objectives of Anflo Group of Companies. Within Panabo City there is an 80-hectare residential and commercial centers under Anflo. Several projects with Ayala Land includes mall, hotel and residential developments.
Located in Panabo City the Davao International Container Terminal – it is the most modern container port terminal in the country, this is also owned by Anflo.
Valoria said, "Last month, we completed construction of phase 2 of the terminal which brought up our container handling capacity to 800,000 [twenty-foot equivalent unit or TEU] per year, completing our P5-billion investment over the last four years in this one project."