31 Aug

Discovering Nice And Affordable Stuff At Ardee Bazaar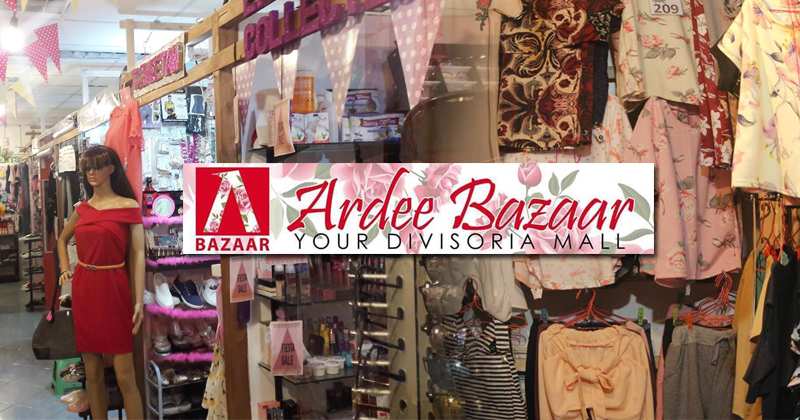 Divisoria has been a market district in the heart of Cagayan de Oro City known for its wide assortment of low-priced goods, restaurants, wholesale and bargain shops situated in the area. Inspired from 168 Shopping Mall of Manila, Divisoria's Ardee Bazaar has been one of CdeO's stop shops which guarantees high-quality products that every Kagay-anon can enjoy.
Dane Arroylo, the owner and manager of the Ardee Bazaar, thought of putting up a mini mall in the area to provide a wide variety of high-quality products to the common people that will suit their every need and like.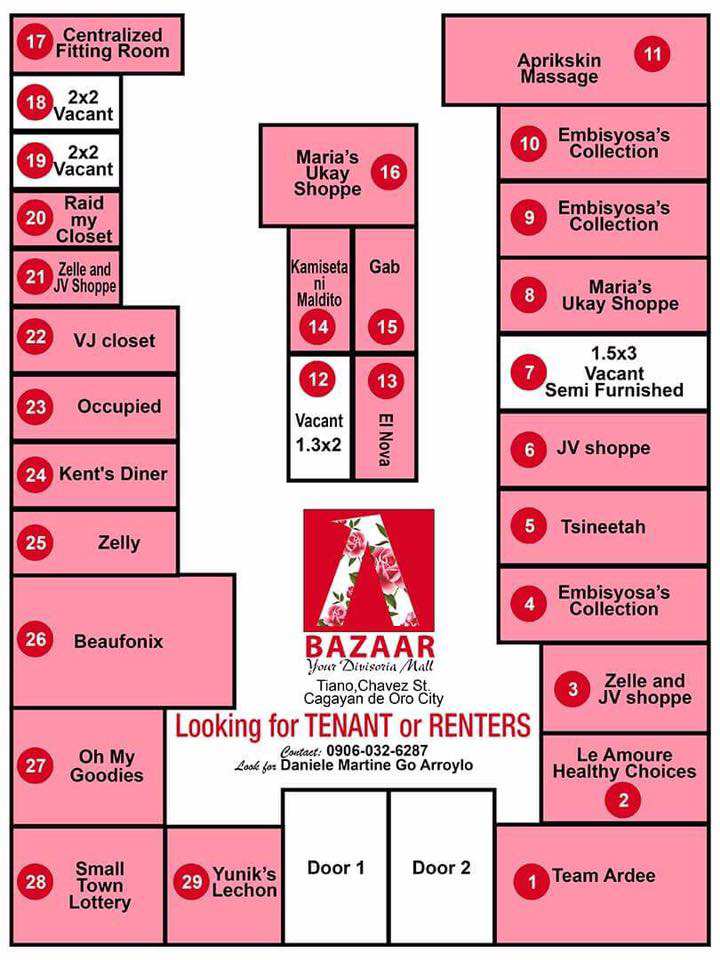 Ardee Bazaar has been helping local sellers become CDO's future suppliers since May 2017. And guess what? There are still available booths for local sellers like you. They still currently accepting sub renters per booth so if you and your friends are looking for commercial space for rent that is accessible and secured, Ardee Bazaar is the perfect place for your booming business.
Located along Tiano Chaves Streets (fronting Asian Homes), you can visit the different stores of the bazaar and discover a lot of good stuff.
Shops inside Ardee Bazaar:
Team Ardee

Le Amoure Healthy Choices  

Zelle and JV shoppe

Embisyosa's Collection

Tsineetah

JV Shoppe

Maria's Ukay Shoppe

Aprilskin Massage

El Nova

Gab

Kamiseta ni Maldito

Raid my Closet

VJ Closet

Kent's Diner

Zelly

Beaufonix

Oh My Goodies

Small Town Lottery

Yunik's Lechon
So whether you are looking for clothes to wear, food to eat, accessories to wear, eyelash extensions, make ups, kids apparel, dietary supplements and skincare products,  you can check out Ardee Bazaar's shops or reach them by following their official Facebook Page: Ardee Bazaar for weekend sale alerts.