23 Aug

Art Exhibit in Museo de Oro entitled as "Change"

An art exhibit themed as "Change" will be held at Museo de Oro supported by Cagayan de Oro Arts Guild and Xavier Center for Culture and the Arts.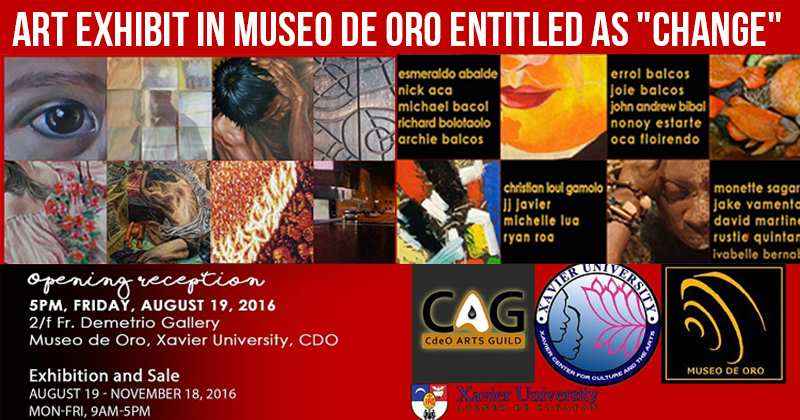 The theme was derived from the famous slogan "Change is coming" from President Rodrigo Duterte during his campaign period for Presidency last May elections.
This exhibit is not limited to artworks related to politics but also caters artworks who perceive the essence of change. This intends to address perceptions and concerns on change as a constant thing in life.
On August 19, the launching of "Change" at the Fr. Francisco Demetrio SJ Gallery of Museo de Oro will commence. The museum is open on weekdays, Mondays to Fridays from 9:00 a.m. to 5:00 p.m. The exhibit and sale will last until November 18.