15 Nov

27,000 Assault Rifles from US Approved by Pres. Duterte: Trump and Duterte are 'Friends'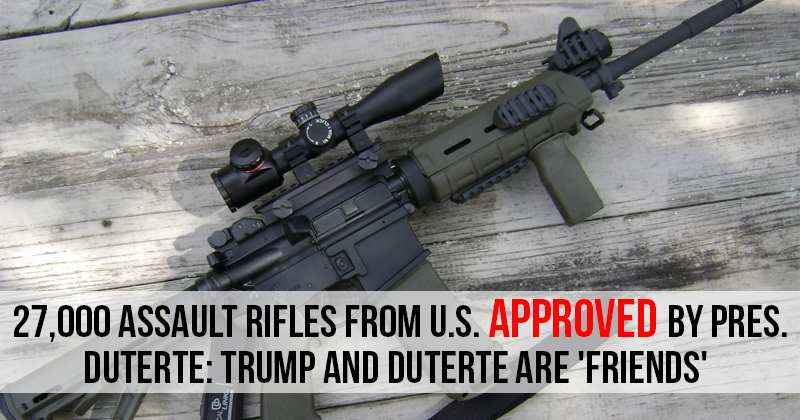 Following the inconstant decision of President Rodrigo Duterte regarding the deal of the assault rifles with the United States, he finally decided to purchase more than 27,000 firearms.
According to a report from Philippine Daily Inquirer, on November 14, Monday, Philippine National Police (PNP) Director General Ronald dela Rosa said that the president had given the go signal for the purchase of 27,394 SIG Sauer M4 assault rifles worth P1.7 billion.
Dela Rosa stated before the reporters at PNP headquarters in Camp Crame, Quezon City that as far as the PNP is concerned, they have the blessing of President Duterte to pursue with the transaction unless halted and that the processing of documents is going on smoothly.
Though Dela Rosa did not state the reason why President Duterte had changed his mind, he said that there would be a new US president and "he and Donald Trump are friends."
During President Duterte's visit to Malaysia last week, Dela Rosa said he informed the president about the processing of documents for the deal.
The chief told the president that the deal was not halted and prompted President Duterte to approve saying "you proceed."
It was possible that the president would again discard the gun deal if Washington would block it, Dela Rosa said, adding that the country will be paying for the rifles and not begging for it.