10 Dec

Babu Kwan Restaurant: Taking Mindanao Heritage Dishes to the Next Level!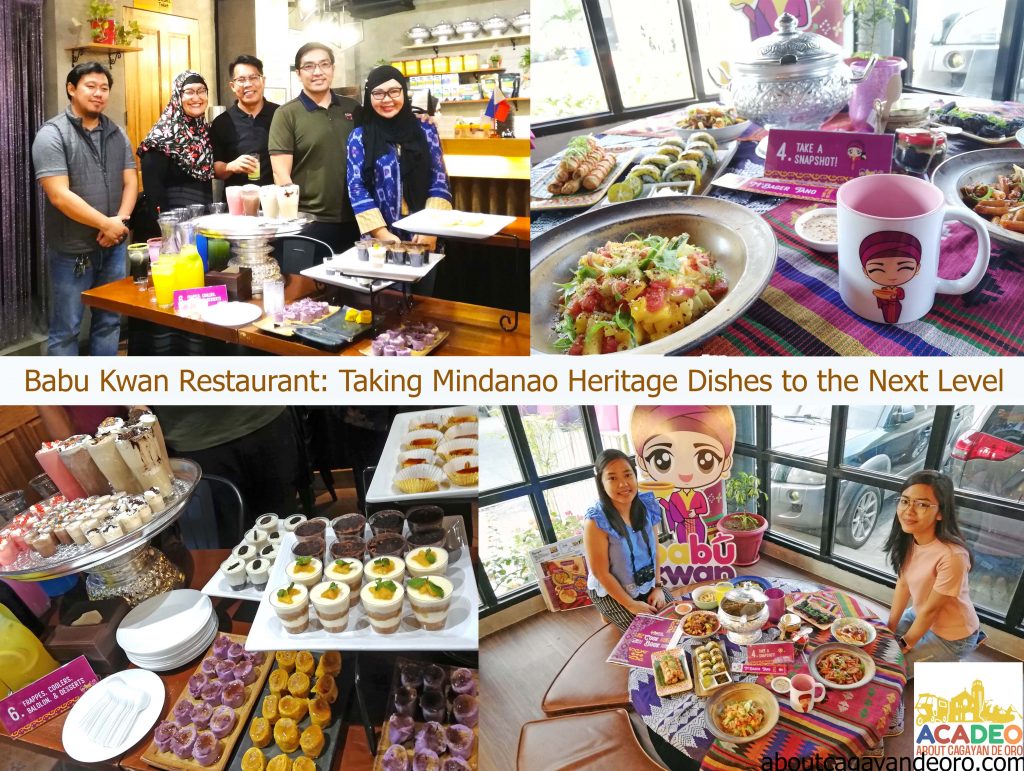 Last Sunday, Dec. 8, Acadeo was invited to witness a revolution in the food industry in CDO as Babu Kwan
introduces more dishes to the market that celebrates Maranao and Tausug dishes that were not yet
popular among Kagay-anons. So this event is a venue to showcase their products and moreso educate us with other food culture of Mindanao.
Babu Kwan which is located in G/F Vines Pension House, Yacapin St. Cor. Aguinaldo St., Brgy 32, Cagayan de Oro (near Maxandrea Hotel ) aims to offer to Northern Mindanao its unique, savory and Asian cuisine. It's is important to note that their menu is not limited to Maranao foods only, as they have other Asian cuisine like our all time favorites – fried chicken
BK Wings
Asian Honey Garlic Wings
Adobo Wings
As we explore and experience their restaurant, we were like transported to other parts of Mindanao with their rich flavors, new yet satisfying, new to our taste buds yet it feels familiar. Plus the theme of their restaurant itself makes the vibe more appealing to indulge.
My personal favorites are Rojak (A southeast asian salad of fresh fruits tossed in sweet and spicy peanut sauce), Balolons, Chicken, Singaporean Laksa.
My goodness! It was bursting with flavors, if I'd get pregnant again I'd definitely crave for it 😀 I love spicy foods so the Singaporean Laksa was an instant hit! The Balolons (crepe desserts) are love! The flavors are wrapped by crepe, I love that it's not sugar-based. The real flavor is there. And one remarkable dish I tried for the first time is Tyula Itum which has strong flavor from its charred coconut! This is worth-exploring guys if you are open for new aroma and spices.
Video: Rojak and Pasta
The restaurant owners are hands-on and warm to their customers. We love how business owners explain to us their menu, the ingredients and with that we feel so at home and comfortable with the place.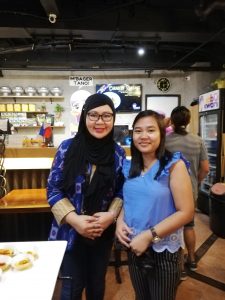 We highly recommend everyone to visit their place. There is so much to explore about Mindanao, the food, the vibe, every tourist and local should visit it. Ika nga wag maging dayuhan sa sariling bayan. They also offer party trays that are perfect for sharing and celebrations!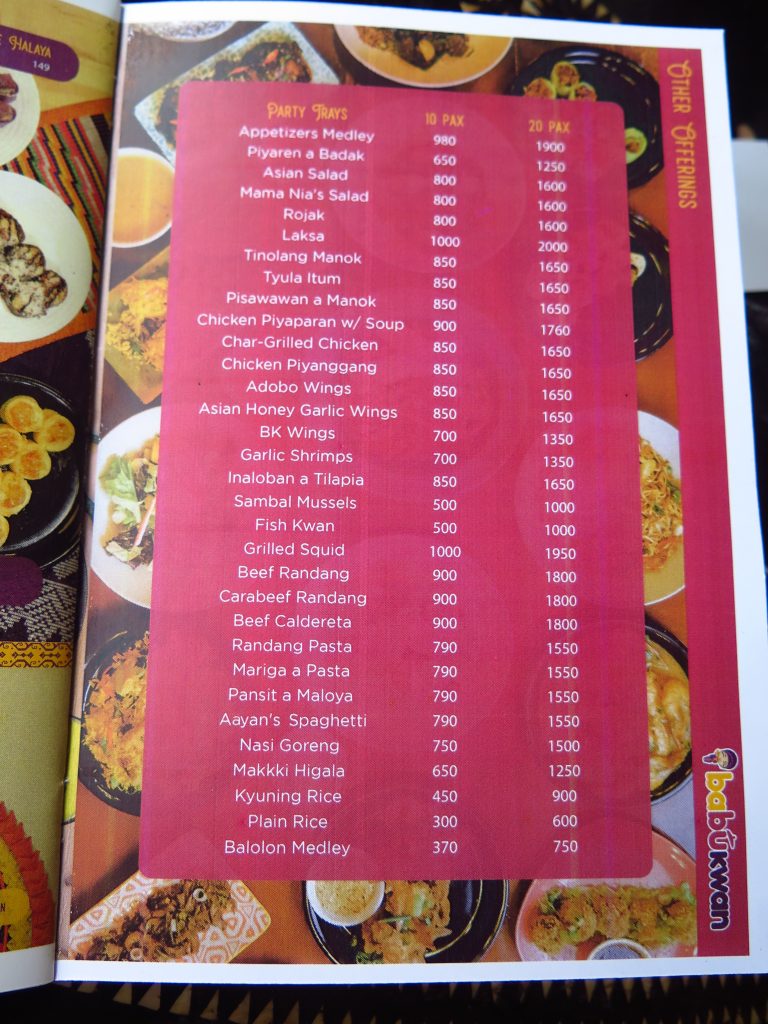 They are on Food Panda as well so its easy for you to click and order. I've already ordered through the app 'cause I simply love their chicken!
Thank you to Kizzy, Jireh, and Nicole of Lift Marketing for having us.
Comment down below your experience with Babu Kwan, mga higala!