12 Dec

Balik-Manggagawa Overseas Filipino Workers Received Their Best Gift for Christmas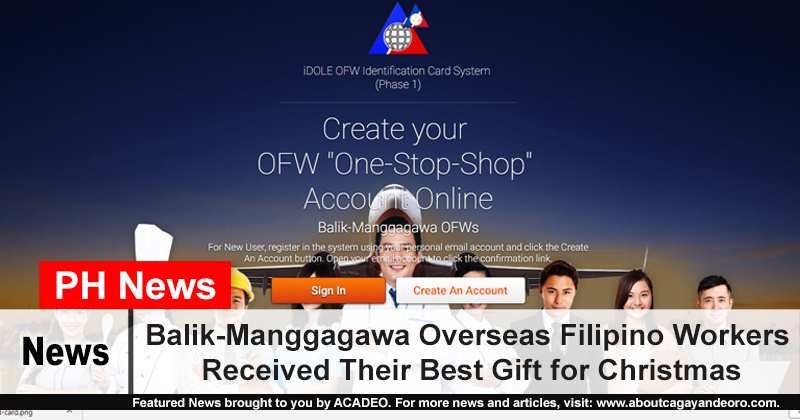 It's a good year-end for our Balik-Manggagawa Overseas Filipino Workers as they can now acquire online their own Identification card and avail government facilities even outside the country thru the newly implemented iDOLE OFW Identification Card System or the OFW ID.
In a statement released by the Department of Labor and Employment (DOLE), all OFW who has a valid and existing overseas employment with existing record in the POEA database may avail the said OFW ID. The OFW is also required to be an active member of OWWA before he/she will be issued an OFW ID.
Hower, DOLE is reminding everyone that the OFW ID is in their initial implementation and is intended to further test and secure the feature of the system, reason why the issuance of the OFW ID is still limited.
The OFW ID is initially available for the returning OFWs or Balik-Manggagawa only until the system is ready for all OFWs.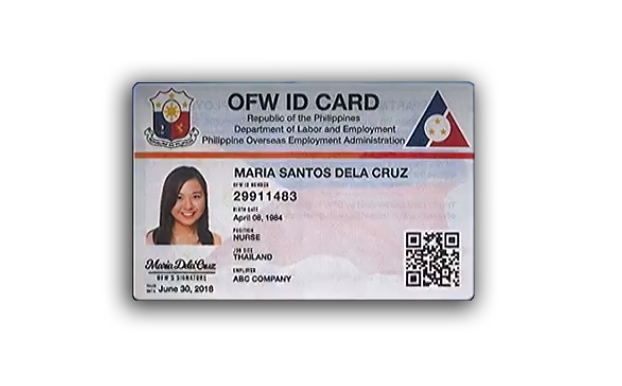 The OFW ID has multi-benefits and functions, such as:
– Unique identification card for the OFW
– Enable OFW to transact business with the e-services offered under the DOLE Online Government Services;
– Provide easy access to OFWs own records with government agencies;
– Reduce documentary requirements submitted by OFWs
– Privilege card for discount and access to priority/courtesy lane provision for OFWs (2nd phase)
Register and make use of your rights and benefits with these easy steps:
Log in at https://www.idole.ph

Enter the latest OEC Number, then click "Proceed"

Register, fill out the required fields and create an OFW One-Stop-Shop Account and click "Register OFW Account"

Sign in to your OFW One-Stop-Shop Account using your registered email address and password, then click "Sign in"

Select Transaction to acquire iDOLE Card then click "Proceed"

Fill out Shipping Information for OFW ID Card and enter "Delivery Option (Delivery/Pick Up) and Address/Branch.

Print out your Temporary OFW ID and take note of the date of card delivery.
Although it was announced that the OFW ID serves as a replacement of the Overseas Employment Certificate (OEC), all OFWs are advised to hold on to their OECs to clear their departure at the Immigration. In cases for the Balik Manggagawa, they will have to log in to their BM Online Accounts to clear their exit at the airport.
Initially, the OFW ID links DOLE with the Department of Foreign Affairs (DFA), Philippine Overseas Employment Administration (POEA), Overseas Workers Welfare Administration (OWWA), and the Bureau of Immigration (BI).