26 Oct

¥4.6 billion Worth of Bananas To be Exported Annually to Japanese Supermarket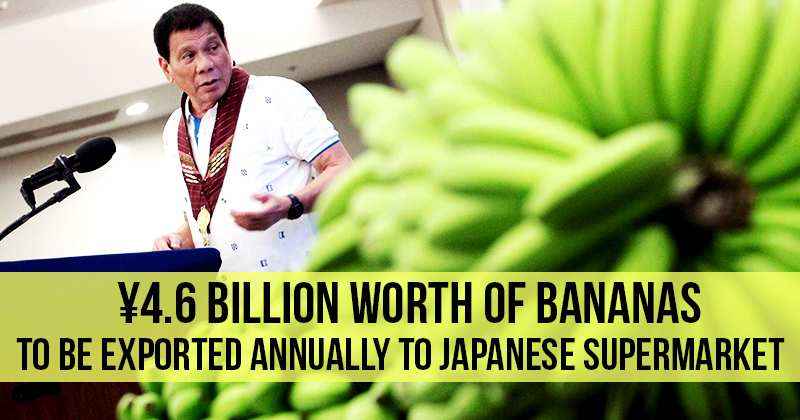 A ¥4.6 billion worth of bananas will be exported to Japan yearly, produced by the farmers who were once affected by the armed conflict in Mindanao. The Philippines is set to sign the deal within this week with a Japanese supermarket chain to import the bananas.
Agriculture Secretary Emmanuel F. Piñol stated during a phone interview late Monday, "I'm going to sign a memorandum of agreement with a company that owns a supermarket in Japan and will buy Cavendish bananas of our farmers… That's about ¥4.6 billion every year."
President Rodrigo Duterte is expected to sign the deal as he is still in Japan for his official visit, which began on Tuesday, October 25.
The bananas will be produced by the local farmers who are residing in the former conflict areas in Mindanao, Mr. Piñol said.
Under the Duterte administration, this deal will be the second trade for banana exports.Earlier last week, China already withdrew its trade restriction on banana imports prior to President Duterte's visit.
Mr. Piñol recently expressed interest in presenting the country's banana goods to the Russian market.
News Source: Business World Online