28 Oct

Bayview Heights: A Residential Setting Where Modernity Meets Nature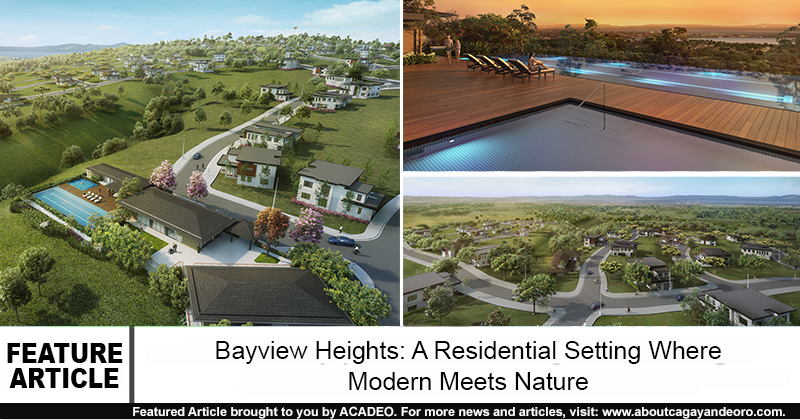 Transforming landscapes all over the Philippines, Ayala Land has been able to create solid mixed-use estates with 57 growth centers and 30 estates to date. Notable examples include Makati (Central Business District), Bonifacio Global City in Taguig, and CDO estates: Centrio launched in 2012 in Cagayan de Oro, and Habini Bay in 2018.
With CDO being the 4th and newest metropolitan center that is highly connected to Luzon, Visayas, and other parts of Mindanao by land, air, and sea, its role as Mindanao's center of trade and commerce is strengthened. Further growth in industries such as in agriculture and consumer manufacturing, logistics and supply chain, and tourism and hospitality are anticipated, given that CDO serves as a major gateway and transshipment hub in Mindanao.
With this, Alveo Land developed a unique residential setting that leverages on the location of the city's Eastern Urban Development area.
As Alveo Land's pioneering residential development in CDO, Bayview Heights is envisioned to offer an exclusive hillside living experience maximizing the use of its surrounding natural environment. Nestled within an elevated district, it's a 34-hectare residential development within a 113-hectare mixed-use location.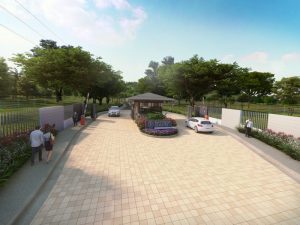 Since it is located on the highlands of Tablon fronting Macajalar Bay, its residential neighborhood, recreational areas, and commercial hub are set to provide a balance between nature and necessity.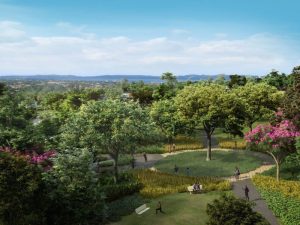 This project is also accessible from Butuan-Cagayan-Iligan Road and will be accessible from the Eastern Interior Road which is the proposed J.R. Borja Extension. These main travel routes connect the property to key areas such as the Laguindingan International Airport, Cagayan de Oro Port, Iligan City, Bukidnon, Gingoog City, and Butuan City.
This means that Bayview Heights offers urban nature living amidst opportunities for future mixed-use/commercial developments to thrive, with its location being where these important trade routes converge.
Here are just some of the project details you don't want to miss.
Bayview Heights offers 307 lots ranging from 317-1,182 sqm

It is designed to be a secure and exclusive community, being part of the Ayala Land and Alveo portfolio.

Prime amenities include a clubhouse, linear park and eco reserves, and a basketball court.
For more information on Bayview Heights, visit their Facebook Page: Bayview Heights or schedule a presentation by appointment in the Alveo Sales Office located at the 2F Centrio Mall.