10 Aug

Misto Restaurant at Seda Centrio Hotel Launches "Beer Time" – Alcoholic Drinks are Offered at Discounted Prices and Filipino-inspired Snack Platters Perfect for Pairings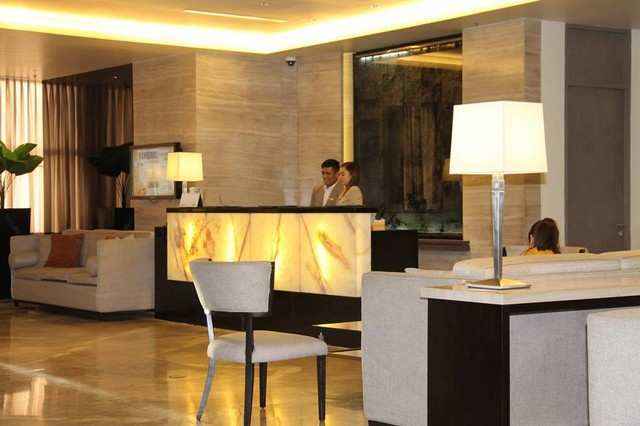 Seda Centrio Hotel, Cagayan de Oro's primary 4-star hotel presents the start of its Happy Hour, called "It's Beer Time: Why Limit Happy to an Hour?" This is made available at the hotel's popular Misto Restaurant on the 4th floor from Monday to Friday, 3:00 p.m. to 6:00 p.m.
During the happy hour at the Misto Restaurant, all local beers are at P80 (net) per bottle while all other alcoholic beverages are at 30% discount per glass.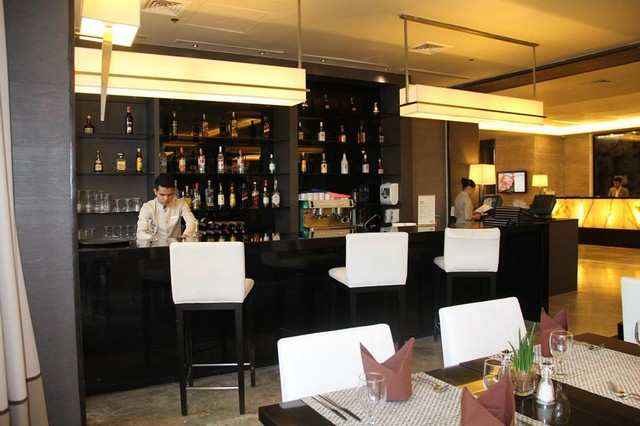 Of course, the happy hour isn't just about beers since Misto sells a wide array of alcoholic variations for everyone's taste.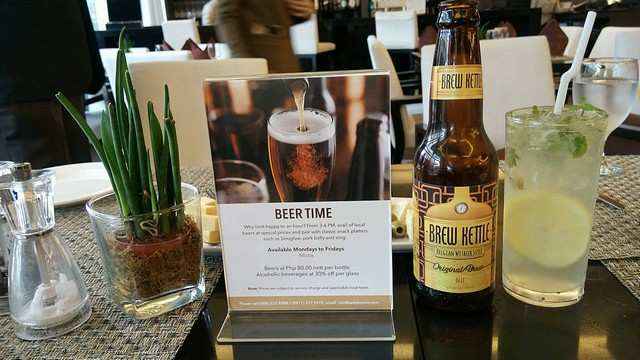 For those not into alcoholic drinks, Misto makes available its "virgin mocktails" selection. It's the drinks available on the menu with the same mixture minus the alcohol content.
Snack Platters to Try
Aside from the beer and other drinks, Misto's happy hour also offers the classic snack platters (a.k.a. "pulutan" if you want to see it that way) that is definitely Filipino but with a twist that only the Seda Centrio Misto cooks can come up with.
For instance, there is the Sweet Beef Tapa with Spicy Coconut Dip. It's the Filipino classic served with a twist; instead of the wet beef tapa, the tapa is served as beef jerkies that you dip into the sumptuous spicy coconut dip.
The classic Tokwa't Baboy still consists of pork belly and deep-fried tofu but cooked and served in a different way that is indescribably delicious.
The Crispy Squid Heads (which we renamed Suicide Squid) is deep-fried squid heads marinated in garlic vinegar and butter sauce. One bite into this dish will get you hooked forever.
The Davao-famous Sinuglaw that combines grilled pork belly and marinated yellow fin tuna "kinilaw" seasoned with local spices is served in Misto's own style and the twist is surely to twist your taste buds as well.
The Cheeseboard is a specialty for those with a tongue for cheese when paired with wine or cocktails since different cheese nibbles with biscuits and walnuts will be served. This is one cheeseboard, though, that you can never play into a checkmate.
The Sisig Sipa is quite intriguing for it's not your ordinary Filipino Sisig. It's Sisig with a twist since the sisig is placed inside wanton wrappers.
Once you try it, you'll be amazed with the taste for it's delicious and a bit spicy perfect for beer pairing.
Who Attended Happy Hour – Beer Time Launching
For the start of its Happy Hour, Seda Centrio Hotel invited Team aboutcagayandeoro.com and other top Cagayan de Oro bloggers to partake of its platters and drinks. For Team ACadeO,  KC Curay, Alvin Curay, and Eugene Kanlapan were there. Top bloggers present were Ms. Maia Nery Fortich Poblete, Mr. Vincent Tom Udasco, and Mr. Jay Valmonte.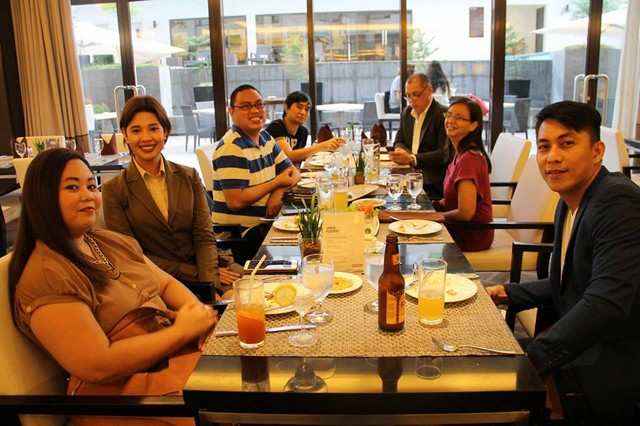 Joining the group to introduce the happy hour were Ms. Angela 'Eiya' A. Pupos – Marketing and Communications Officer, Mr. Mike Gayoso – Director for Food and Beverage, and Ms. Carol V. Valdez – Director of Sales and Marketing.
According the Sir Mike, the reason why the happy hour is from 3:00 p.m. to 6:00 p.m. is that many executives and business proprietors are already free during these times and this is also the time margin that people are avoiding due to the rush hour. Sir Mike also added that Seda Centrio wants to make its Misto Restaurant better known to people as an affordable alternative restaurant that is not exclusive to its hotel clientele or the elite.