14 Nov

Best Non-Toy Gift Ideas for Your Kids This Christmas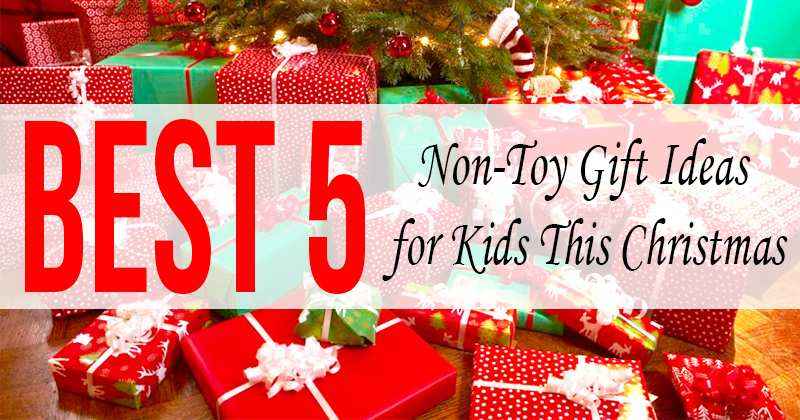 Christmas is here! Children are now calling and singing their heartfelt Christmas carols to their godparents and parents, asking for their Christmas gifts. They are the most excited this holiday as they look forward to their gifts.
But parents tend to choose the best and the most updated toy they could find and afford. And later on, when kids get sick and tired of playing with the toys, it just goes to storage boxes or just be thrown out. Just a waste right? Let's try to have something new for our kids that would make them enjoy Christmas more.
Godparents and parents, have you wrapped your Christmas gifts? Well if not, here are some non-toy gift ideas for your godchild. Check it out!
1. Dress Up Clothes. Kids do love watching their favorite cartoon show or their idolized superhero and that they always ask their parents to dress up just like them. Why don't you surprise them? Give them the outfit that looked like their favorite character. It would really excite them that they won't wear it off.
2. Pet. An animal they want to have. Most kids tend to like animals, even sometimes it scares them but they always wanted to touch or take care of them. This is also a good substitute to dolls since dolls are not active and a non-living thing, kids easily get bored and tired of them. Most kids also like puppies more, than other animals as dogs are often shown on television shows or in movies. And as we all know, dogs are a man's best friend.
3. Bicycle. Kids are more active when they are playing outdoor. This gift would make your kids more playful and active as they would learn new skill and experience. Though some kids are afraid to ride a bicycle that with the proper guidance from the parents, they will be strong enough to try one.
4. Blanket with their favorite Cartoon Character. We all know kids are most likely to play without rest. And most Filipino moms encourage their children to sleep at noon saying that it would make them tall. But still, kids choose to play than sleep. However, having a blanket with the image of their favorite character would encourage them to sleep as they like their new blanket.
5. Family trip. It could be a trip to the zoo, to an adventure park or a food trip. Spend time with the kids, there is nothing more fun than spending time with the whole family. Kids love to take on new challenges especially with the guidance of their parents. They will never forget the fun memories together with the family.
Kids today are more dependent on technology, they seem to think that they are having more fun with their gadgets than playing with their sibling or their friends. They choose to stay home than playing outside getting sweaty and dirty. It's sad to see kids just sitting around with their phones or tablets and not actively playing outside or at the park.