22 Jul

Beware Of "Anniversary Scam" Links Spreading Online

Mga higala! ICYDK, anniversary scam links are now spreading online!

Most of them are about well-known brands and establishments and are offering tempting prizes in exchange for opening website links and filling out/answering surveys.

These have been circulating on messaging apps and Facebook groups and are being shared by a lot of netizens who don't know the threats that they pose.

Below are some samples posted by Eve Vel Garrido: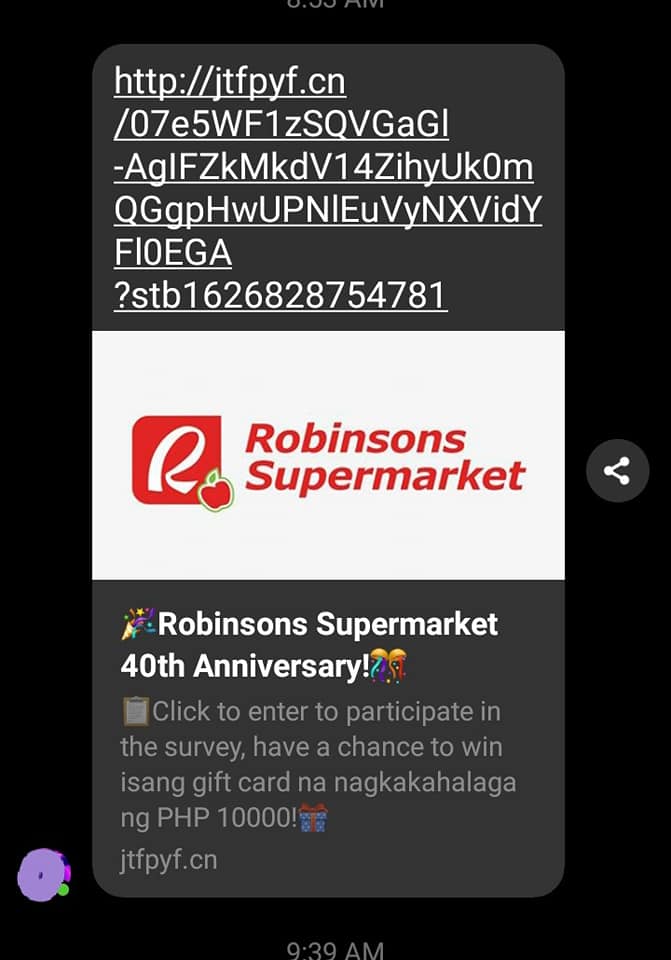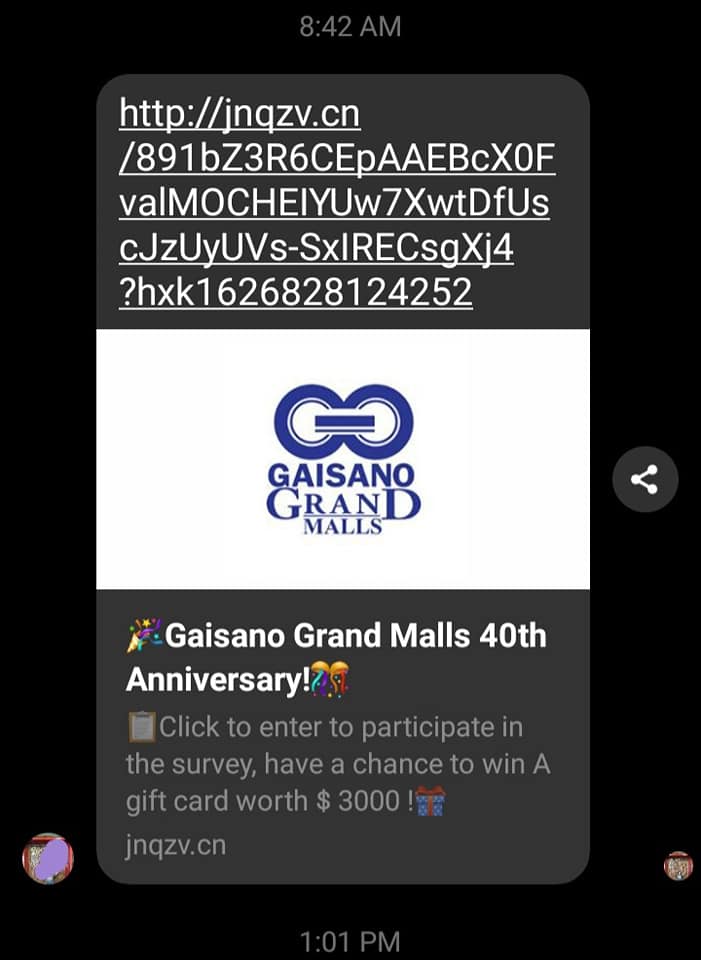 The links used in this scam can lead you to a deceptive site that will attempt to steal personal information and data.
DO NOT OPEN OR SHARE THESE LINKS higala!
Related article:
Toyota Warns Public Against "80th Anniversary" Scam Circulating Online