21 Mar

Go Beyond Your Usual Restaurant Experience with Caffé La Tea's Unique & Delectable Menu Items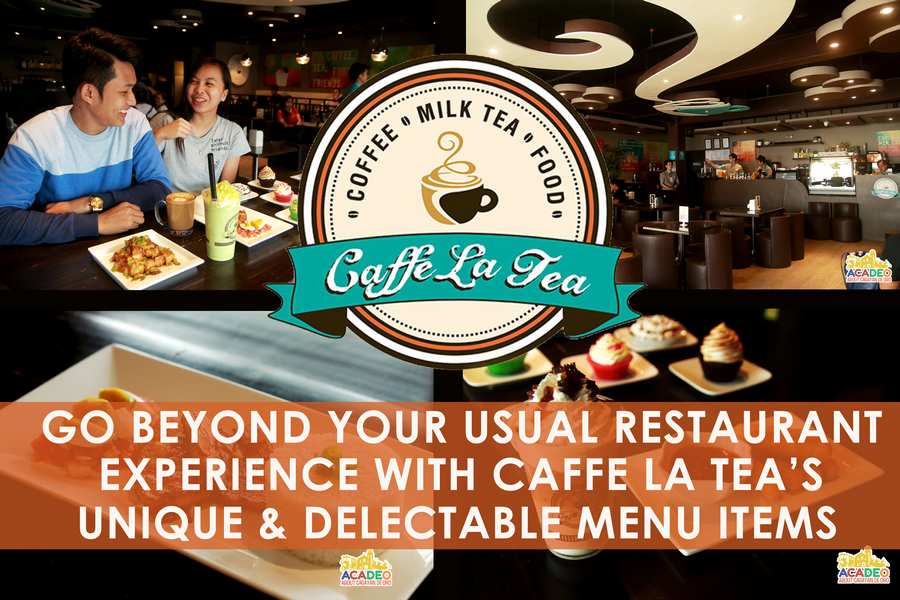 There seems to be an influx of coffee shops, cafe bars, milk tea houses and restaurants in Cagayan de Oro lately. Much of it is credited to the urban developments and the promise that CDO may someday be the country's leading economic centers.
People in the Oro metro are now becoming much aware of food cuisines, coffee delicacies, milk tea flavors, and a lot more since foreign brands, franchises, and even local business establishments are now cemented into the city's booming economy.
The challenge now for business owners is to give customers the experience that they wouldn't normally feel in a usual restaurant or coffee shops. An experience that one would really feel the need to go back to and share with their friends.
Comfort & Style
One restaurant in Cagayan de Oro, however, takes customer experience to the next level with their unique and delectable menu items. This restaurant has everything wrap into one fine coffee-milk tea-dining experience. An experience that every Kagay-anon should be aware of and experience.
Caffé La Tea is a full-service restaurant that fosters the Filipino tradition of gathering through good food, cozy dining ambiance, and genuinely hospitable service. Established in Cabanatuan City, they specialized on varieties of tasteful coffee and milk tea concoctions, and delicious Filipino fusion cuisines. They believe in keeping things simple, familiar, memorable—the way comfort food should be.
God-Send Blended Drinks, Milk Teas & Coffee
If you're a connoisseur of blended drinks or trying to be one, then you must try Caffé La Tea's God-Send Matcha Mangga. Gelatinous sweets on top? Check! Fresh Fruit infusion? Check! Appetizing look? Check!  If there is a god of blended drinks, this would be one of the greatest creation.
The taste of Matcha Mangga is much like a matcha flavored cake rolled into an epic ice madness. This would be a go-to drink for all those matcha lovers out there.
Also if you are not a fan of coffees, in general,  this unique coffee-restaurant offers Milky Weiss, a vanilla milk drink infused with caramel, Hot Choc-A-LaTea, which is a classic hot choco drink, and other non-coffee blenders such as Vanilla Goodies, Mango Berry and Snowbewee, which is a strawberry milk drink.
And if you're someone that is naturally wired to look for something that has caffeine in it, Caffé La Tea's coffee drinks are the best in town.
Resto-Heaven
Aside from its wide array of coffees and milk tea drinks, Caffé La Tea boasts itself with its unique selected menu for your dining pleasure. Some of its names and flavors are very distinct that you can only find it in this restaurant and that will leave customers craving for more.
Don't be fooled by its looks: Deviled Tofu, a vegetarian spicy low carb meal sizzled with mouthwatering sauce, is one of its finest. Grilled Liempo coupled with salted egg, Japanese Katsudon, Mozza Lava Sticks, which are little pick-foods that taste like pizza with its salsa infused sauce, and much more.
Caffé La Tea Genesis
Love for sumptuous food, creative drinks and a good chat with friends are what Happy, Ermina, Ciarra, and Rona all have in common. As the creative and entrepreneurial minds behind Caffé La Tea, they were inspired by their travel adventures in and out of the country, as well as their memorable food stories along the way.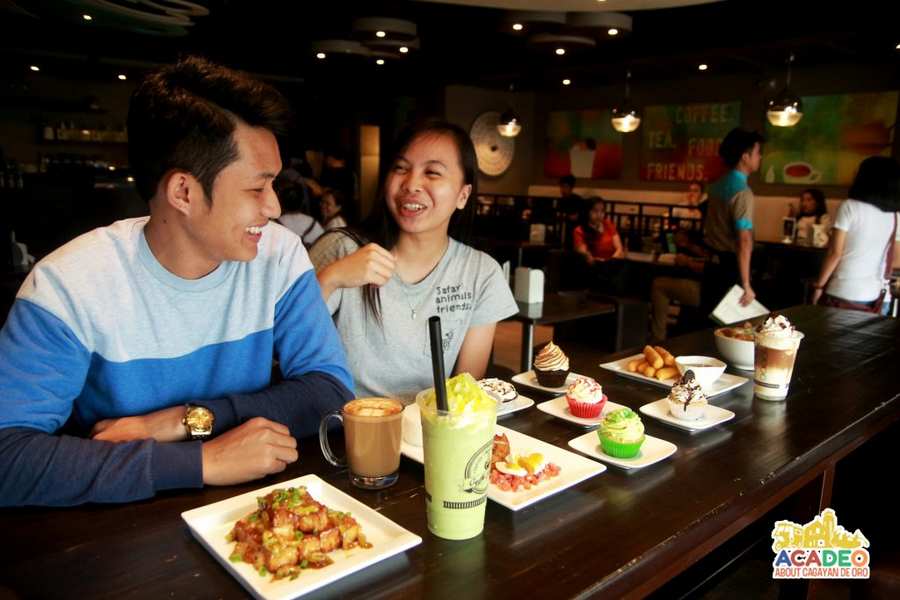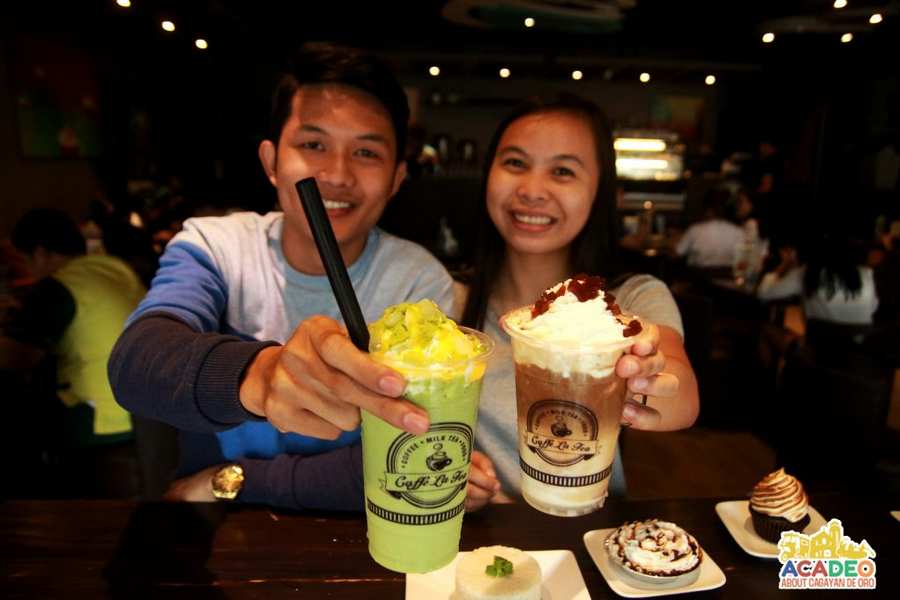 All these motivated the cousin-sisters-friend group to offer the city something fresh, vibrant and original. Thus, Caffé La Tea was conceptualized with the aim to provide a cozy and lively place for friends to gather and chit chat, while filling their cravings for a great cup of coffee or tea, paired with the perfect dessert. The idea was brought to life in July 2012, built from the ground up with their passion for food, coffee, and milk tea—not to mention the endless cheers and encouragement from their friends.
CLT is Love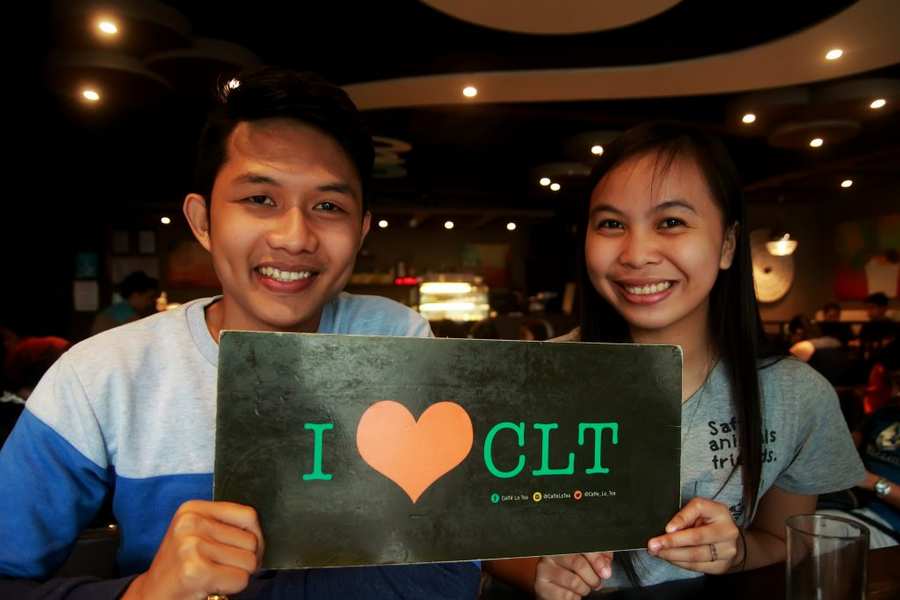 As CDO is a booming city and the rise of foodies in Kagay-anons had been evident these past years, it is fitting to put up a business in the heart of the city that offers a range of food and beverages that are budget friendly to students and yuppies alike. It is the first franchise within the VisMin area.
What's unique about Caffe La Tea is that they have almost every type of food and beverage that one is craving for. They offer meals (like rice toppings and appetizers that can be turned into viand), snacks (like burgers and pasta), and drinks (hot coffee, iced coffee, smoothies, milk teas and fruit teas)
And also, they have a promo for students preparing for their exams and yuppies. 50% on their second order of any of their hot and iced coffee. Promo runs from 13 March to 25 March 2017.
CLT also offers delivery service on selected menu items. You may contact them through this number 09778440369.
In the end, as CDO is turning into a melting pot of cuisine infusions, CLT is one step ahead as it revolves around flexible & unique coffee-restaurant experience that will cater to different types of Kagay-anons.