26 Feb

BFAR Warns Public vs Eating Shellfish From Ozamiz City To Avoid "Shellfish Poisoning"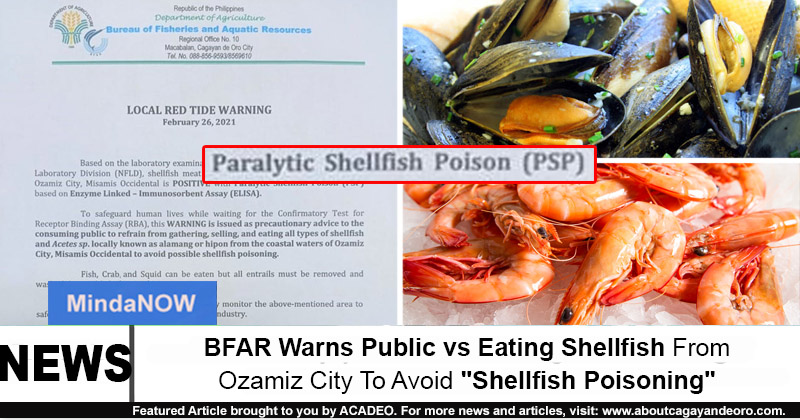 Mga higala! The Bureau of Fisheries and Aquatic Resources (BFAR) is now warning the public against gathering, selling, and eating all types of shellfish from the coastal waters of Ozamiz City, Misamis Occidental to avoid possible shellfish poisoning!
According to their advisory, meat samples from the said area were positive with Paralytic Shellfish Poison (PSP).
In case you don't know, PSP can be fatal in extreme cases, particularly in "immunocompromised individuals". Children are also more susceptible. Symptoms can appear ten to 30 minutes after ingestion, and may include the following:
nausea
vomiting
diarrhea
abdominal pain
shortness of breath
tingling or burning lips, gums, tongue, face, neck, arms, legs, and toes
and more!
BFAR is now conducting confirmatory tests and has issued the said warning in order to avoid casualties.
However, fish, crab, and squid from Ozamiz City can be eaten but all "entrails must be removed and washed thoroughly" before cooking.
Watch out for updates!
For more details: