03 Apr

Snack attack reopens with Bigger and Better Business Opportunities for Kagay-anons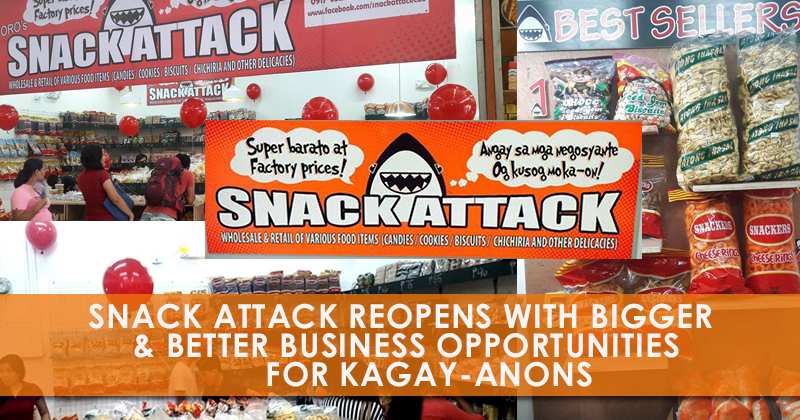 Snack Attack reopened last Saturday, April 1 with a bang, as the store is now bigger to accommodate large orders and high demand from customers and business retailers alike.
Snack Attack offers biscuits, candies, snack foods and other local food products which they sell at factory prices, perfect for store owners and even for those who just love eating.
If you are looking for a place to buy wholesale local food products which can be bought at retail prices here in Cagayan de Oro, Snack Attack is the right place for you. Located in Market City, Agora Terminal, Lapasan.
See photos of their reopening below.